This post contains affiliate links. Affiliate disclosure: As an Amazon Associate, we may earn commissions from qualifying purchases from Amazon.com and other Amazon websites.
Do you have a backyard? If so, you're lucky! A backyard can be a great place to unwind, host guests, and take in the fresh air. But if you're not sure how to make the most out of your backyard, don't worry. We're here to help. We'll go over some advice for making the most of your backyard space in this blog post. So read on for ideas on how to make your backyard more functional and enjoyable!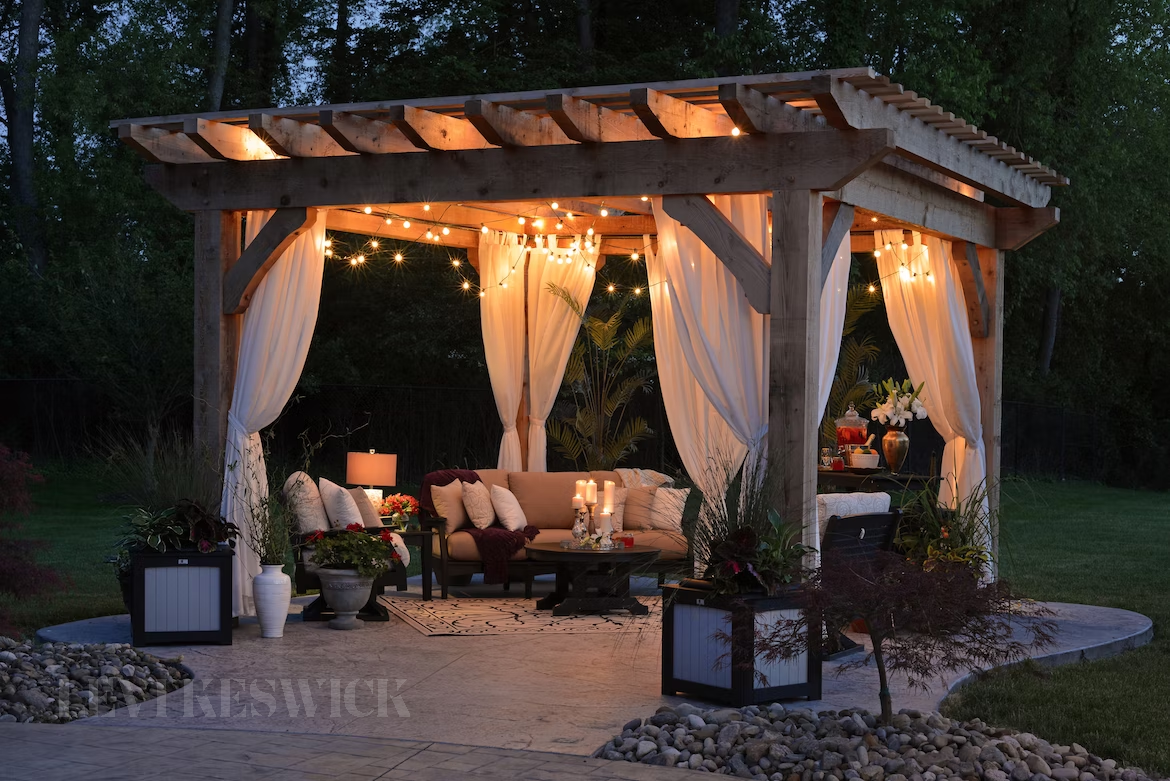 Add A Shed For More Storage
Adding a shed to your backyard is an easy way to increase the amount of storage space available. It can be used for equipment, tools, or any other items that need to be kept out of sight. A pre-made shed can be purchased from most home improvement stores and quickly put together with basic tools.
Once it's in place, it can be customized to fit your exact storage needs. Make sure you also add a lockable door for added security and protection from the elements. With the addition of a shed, you'll have more space to store all of those items that are taking up valuable real estate in your garage or basement. It's really the best outdoor storage solution when you are working on a budget. So if you're looking for a simple and affordable storage solution, adding a shed to your backyard is an excellent option.
Add Outdoor Seating Areas
Creating outdoor seating areas in your backyard is another great way to make the most out of your space. Whether it's a cozy chair in the corner of your garden or a larger seating area for entertaining guests, having comfortable seating outside will make it much easier to enjoy being outdoors.
In addition to chairs and benches, adding an outdoor sofa or loveseat can also be a great way to create an inviting space to relax and entertain. You can even add some pillows and cushions for extra comfort. Additionally, you can add some outdoor lighting to make your seating area even more inviting and enjoyable. With the right setup, you'll be able to create a cozy space for yourself or with friends and family to relax in the evenings.
Add A Focal Point
Adding a focal point to your backyard is an easy way to make the most out of the space. This can be done with a sitting area, water feature, fire pit, or anything else that you think would attract attention and provide a nice spot for relaxation. A well-placed focal point can also serve as an outdoor gathering spot for family and friends.
Be sure to choose something that will reflect your personal style, but also be both functional and aesthetically pleasing. There are many great ways to add a focal point to your backyard, so take your time researching the best option for you and your space. Once you have found the perfect feature, enjoy making it your own!
Pick Plants Carefully
When designing your backyard, it's important to choose the right plants. Different types of plants bring different benefits and can create a unique aesthetic that adds beauty to your yard. Consider plant varieties that are suited for your region as well as those that will help you save money on water bills by being drought tolerant.
Research which species are best for your growing zone and climate, and choose plants that fit your style. Include trees for shade and foliage, shrubs to create structure, colorful blooms for pops of color, and evergreens for year-round greenery.
By picking the right plants, you can add natural elements to your yard that bring beauty as well as practical benefits such as better air quality and cooler temperatures. Remember to select plants that are easy to take care of and won't require much maintenance.
Consider Adding A Deck
Having a deck in the backyard is a great way of making the most out of your outdoor space. A deck can offer an extended area for entertaining and relaxing outside, allowing you to enjoy the outdoors from a comfortable platform. Decks also provide elevated views, giving you more perspective on your property.
When considering whether to build a deck, think about what type you want, how large it should be, where to place it, and how much of your budget to allocate for the project. It's important to consider factors such as material choice (wood or composite), deck size and shape, features like benches or stairs, and overall construction costs.
In conclusion, there are many things you can do to make the most out of your backyard. Consider adding a shed for storage, seating areas for comfort and relaxation, a focal point for a gathering spot, carefully chosen plants to bring beauty to your yard, and even building a deck if it fits within your budget. With some creativity and effort, you will be able to create an outdoor space you can be proud of and enjoy for years to come.