This post contains affiliate links. Affiliate disclosure: As an Amazon Associate, we may earn commissions from qualifying purchases from Amazon.com and other Amazon websites.
Property value significantly depends on what the land you offer can yield in return in terms of profit and investment potential. Therefore, many clients looking for a property first think of the many ways they can benefit from it. Depending on the size of the land you want to sell or lease, its overall appeal to possible investors or buyers as well as its value will vary. In the text below, we'll list why adding a farm might be a better investment than you initially thought.
Agricultural benefits
First, huge parcels of land can be used for traditional farming, and the profits might vary but are always in the thousands of dollars. How come, you ask? Well, simply because agriculture gives more than it asks for! The agricultural potential of the land might be appealing to investors looking for alternative sources of income and profit. The ways in which the land can be utilized depend on the investor, but generally, anything from growing organic fruits and vegetables to using the land for cultivating sought-after plants can bring in money. It's laborious, but with the right machines and tools, most of the "hard work" is done by the machines, and you'll only need someone to operate them. With the right marketing, branding of the final products, and a bit of patience, every investor will look forward to the profit. Of course, before making a farm, think about the type of land you have and make sure it's fertile enough for agricultural purposes.
When it comes to selling products to the market, small farmers find it difficult to compete with larger commercial organizations. However, there are instances when specialty crops are in high demand and are underserved by bigger producers. Raising sheep or other free-range animals; marron or yabby farming; heritage vegetable cultivation (including seed production); eggs; and breeding beautiful chicks for pets are some options for specific areas in which small farmers might specialize.
A tank farm
A tank farm is a place where crude oil is kept before being distributed to end users or retail establishments. A tank farm may alternatively be referred to as an "oil depot." Some farms are owned by a single corporation that uses the farm to satisfy its own purposes, and others are managed by a collective. It is also conceivable for facilities to establish their own tank farms for the purpose of storing gasoline on-site, with airports being a prime example of a facility that requires a large amount of fuel. You can look for tank monitoring solutions at SkyBitz.com and make sure your whole operation is working perfectly fine without any potential setbacks. Such investments are always in demand, and any parcel that can be used for this purpose will yield a profit sooner than you think. And, with the right system, you can improve workflow and increase delivery while moving products at a faster pace.
Tourism
Agritourism, or the combination of tourism and farming, is an excellent way for small farmers to supplement their income. You don't have to focus just on overseas visitors; stressed-out city inhabitants worldwide are seeking ways to escape the hustle and bustle of daily life for a change of pace.
New web services, such as Airbnb, make it easier than ever to rent out a spare room or self-contained housing, such as a granny flat, to visitors. This might range from simple, family-style self-catering to a luxurious experience in a refurbished farm cottage with a prepared farm-style breakfast. Small farms on the edges of big cities are well-positioned to provide weekend vacations, while those in more isolated places may accommodate longer visits. Tourists may participate in farm activities such as feeding infant animals, horseback riding, or fruit harvesting, or they can just utilize the hotel as a base to explore the local area.
A place for horses
Offering boarding facilities for horse owners who do not have the property to maintain horses can be a lucrative source of revenue, particularly in peri-urban regions near large cities. If you are responsible for keeping and looking after other people's horses, you should make sure your land is secure and has enough pasture and shelter. You should also ensure that you have appropriate insurance to provide this service. When determining how much the agistment service will cost, consider insurance, water expenses, and infrastructure upkeep.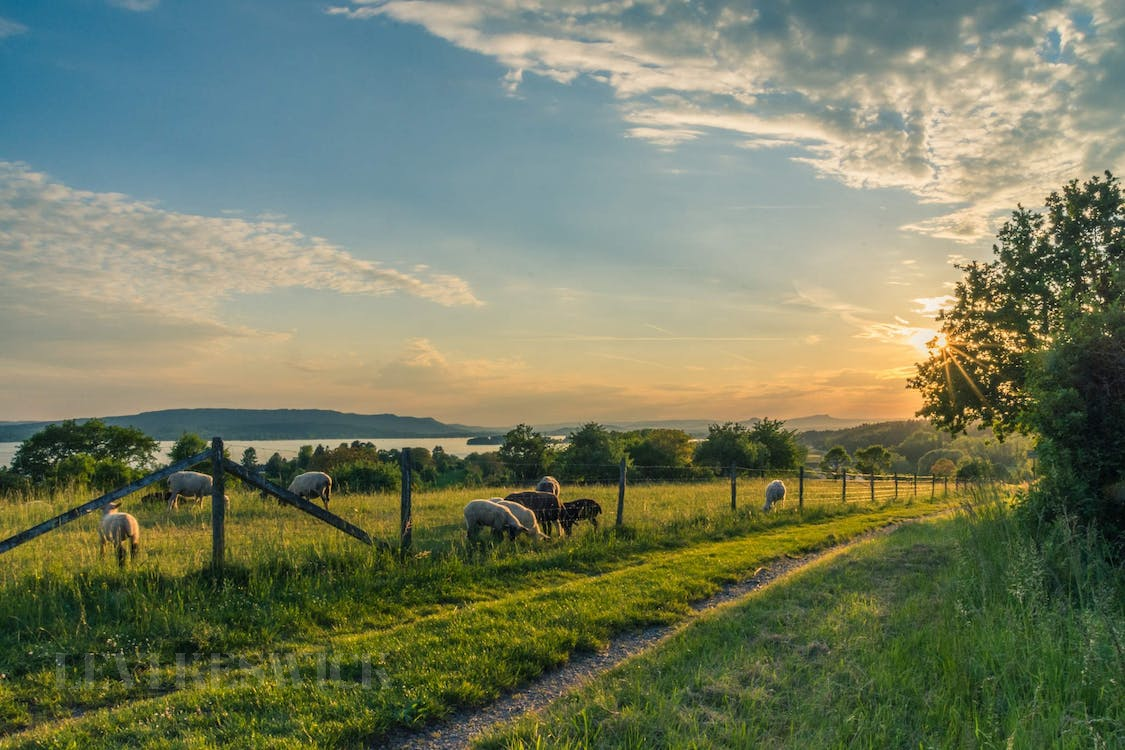 Rent out parking for your trailer or motorhome
Many city dwellers like caravanning but lack the room in their home to park their trailer when it is not being used. If you have an unused hardstand area on your smallholding, you may rent it out to customers who want to keep their trailer or camper van until they need it. This is especially beneficial if you live on the outskirts of a big city, since it isn't too far for trailer owners to make pickups while getting ready to embark on a vacation.
As previously stated, the number of different options and possibilities of a farm may have surprised you by this point. All these ways to utilize the land are profitable to a certain extent and can prove to be a better investment than most. Of course, all of this adds value to your property and makes it more appealing to buyers and investors.