This post contains affiliate links. Affiliate disclosure: As an Amazon Associate, we may earn commissions from qualifying purchases from Amazon.com and other Amazon websites.
If you're remodeling your kitchen, you may be wondering where to start. The process can seem daunting, but with a little planning and some expert advice, you can have the kitchen of your dreams in no time. Here are some helpful tips to get you started.
1. Invest in good quality equipment
This may seem like a no-brainer, but it's important to remember that your kitchen is one of the most used rooms in your home. You'll want to make sure that you have all the necessary equipment to make cooking and entertaining a breeze. There is various kitchen ware available on the market but make sure that you choose the one which is of good quality. Plus, it should also be able to withstand the wear and tear of constant use.
Additionally, it is also important to have the right tools for the job. This means having all the necessary pots, pans, and utensils on hand. Depending on your cooking style, you may also need specialized equipment, such as a pasta maker or a bread machine.
2. Plan your layout carefully
Your kitchen's layout is essential to its functionality. When planning your new layout, keep in mind the work triangle, which is the path that you take between the stove, sink, and refrigerator. This is the most efficient way to move around your kitchen, so you'll want to make sure that your layout takes this into account. Additionally, think about how you use your kitchen and what you need to have within easy reach. For example, if you're a baker, you'll want to make sure that your ingredients and supplies are close at hand.
3. Pay attention to the details
The little things can make a big difference in your kitchen. For instance, consider your storage needs and choose cabinets and drawers that will accommodate everything. Pay attention to the hardware, too. Choosing quality hardware that complements your kitchen's style will make a big impact.
For example, oil-rubbed bronze hardware can give your kitchen a warm, traditional feel. Or, if you're going for a more contemporary look, opt for stainless steel or glass knobs and pulls. Also, be sure to choose lighting fixtures that will brighten up your kitchen and make it more inviting.
Additionally, think about how you want to use your countertops. If you do a lot of cooking, consider investing in high-quality countertops, such as granite or marble. If you entertain often, choose materials that are easy to clean and maintain, such as quartz or soapstone.
4. Don't forget about the finishing touches
Once you've got the big items taken care of, it's time to focus on the finishing touches. This is where you can really let your personal style shine through. Choose window treatments, rugs, and other accessories that reflect your taste. Again, pay attention to the details, and don't be afraid to mix and match different patterns and textures.
For example, if you love the look of vintage style, you might choose checkered curtains and a floral rug. Or, if you prefer a more modern aesthetic, opt for clean lines and muted colors. In addition to your own personal style, also consider the overall design of your home when choosing your kitchen's finishing touches. This will help ensure that your kitchen looks cohesive and put together.
5. Work with a professional
If you're feeling overwhelmed by the thought of remodeling your kitchen, it's important to remember that you don't have to go it alone. There are plenty of professionals who can help you through the process, from start to finish. Working with a designer or contractor can take the stress out of remodeling and ensure that your kitchen turns out exactly the way you want it to.
Also, don't forget to ask your friends and family for recommendations. Chances are, someone you know has remodeled their kitchen recently and can give you some great tips. Keep in mind, though, that ultimately, the decision of how to remodel your kitchen is up to you. So, take your time, do your research, and make sure that you're happy with the final result.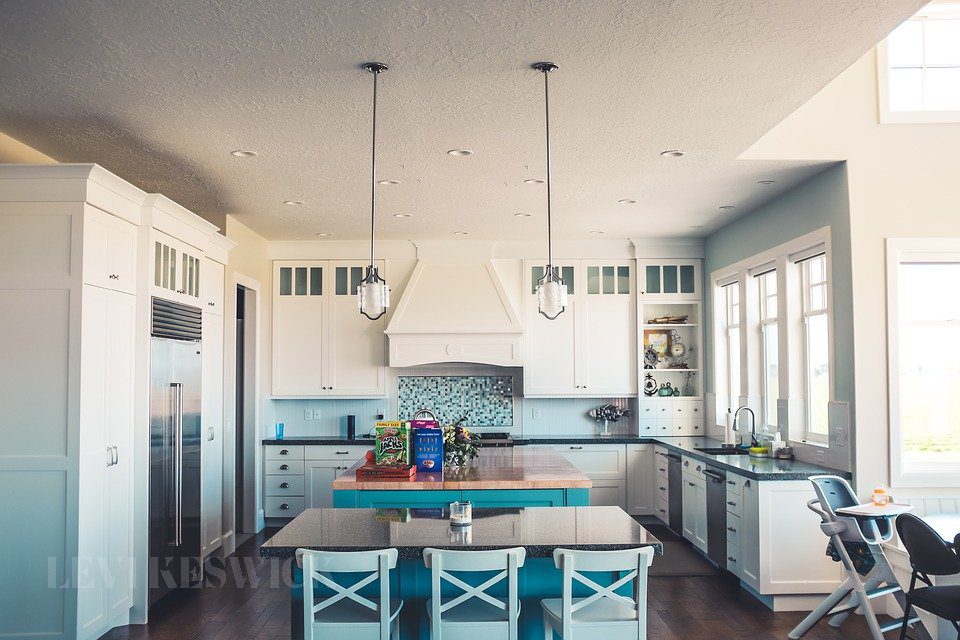 Remodeling your kitchen can be a daunting task, but with the right tips and advice, it can also be a fun and rewarding experience. The bottom line is that when it comes to kitchen remodeling, there is no one-size-fits-all approach. Every kitchen is different, and every homeowner has their own unique vision for their space. However, by following these tips, you can be sure to create a kitchen that you'll love for years to come.