This post contains affiliate links. Affiliate disclosure: As an Amazon Associate, we may earn commissions from qualifying purchases from Amazon.com and other Amazon websites.
If you are looking for unique, high quality gifts for the special people in your life, then these are the the products for you. Start shopping for the perfect gift below!
This product was recommended by Greg Waloszczyk from Trouvaille Global Ltd
Perfect gift for frequently travelling fathers, makes a great family-bonding item too. Having a unique mug you coloured yourself and getting that sometimes much needed motivation from the prospect of an upcoming family trip is wonderful. Each set includes a mug with world or USA map along with a special green ceramic pen to color in visited places. Ink becomes permanent after baking and is microwave and dishwasher safe. Sustainably produced in Europe.
---
This product was recommended by Priscilla Manzo from TopFoxx
Eyewear is always an essential—whether you need sunglasses to protect your eyes outdoors or need anti-blue light specs while working from home, we provide the functionality you need in gorgeous styles. With the current global pandemic, our Blue Light Blockers helps reduce headaches and prevent eye damage due to constant use of gadgets, which we use a lot now to connect, work and learn. Our glasses promote better eye health and you can do so in style, even at home. This is tasteful functionality in our new normal.
---
This product was recommended by Charlotte from The Turkish Towel Company
The Turkish Towel Company supplies luxury and boutique hotels and spas with robes and towels, and also offer a Direct-to-Consumer website. Because sustainability and comfort are the new luxury, you can now bring these beautiful, hotel-quality and unbelievably soft towels into your own home. The company's mill is woman-owned by a 4th generation weaver, the co-founder. All products are Oeko-Tex certified (no harmful chemicals or toxins) and these towels are made of premium Turkish organic cotton, which continues to bloom and get softer with each successive washing. They make the perfect luxury gift.
---
This product was recommended by Leigh Kivowitz Spencer from Alabama Sawyer
We made this Handmade Wood & Brass Tray for lazy Sundays spent reading the paper with coffee and scones, but it would be perfect to use for hosting an afternoon tea, or as barware to pass out drinks at a cocktail party. When not in use, it makes a distinctive addition to any coffee table or ottoman. Walnut, oak, or magnolia is given a hand-applied finish and joined with brass splines into a sturdy, well-crafted object. Whether it's the perfect way to complete your own breakfast in bed experience, or a gift for a housewarming party or bridal shower, this handcrafted wood and brass tray is sure to add warmth and comfort to the home.
---
This product was recommended by Leia Kalani from Tropical Topics
This set of 3 luxury candles is the perfect gift for a new home. They're made from jelly wax and are wrapped in a decorative foiled glass container. The candle burns for 55 hours and the aromatic fragrances include honeysuckle, chamomile, white rose, and freesia, for an amalgamation of truly elegant scents.
---
This product was recommended by Roselyn Sebastian from TUSHY
If you didn't know, TUSHY is a company based in Williamsburg that creates modern bidet attachments that are saving the world from deforestation one butt at a time. TUSHY sells bidets that improve cleanliness, environmental sustainability, and only cost $79.
---
This product was recommended by Jeneva Aaron from TheHouseWire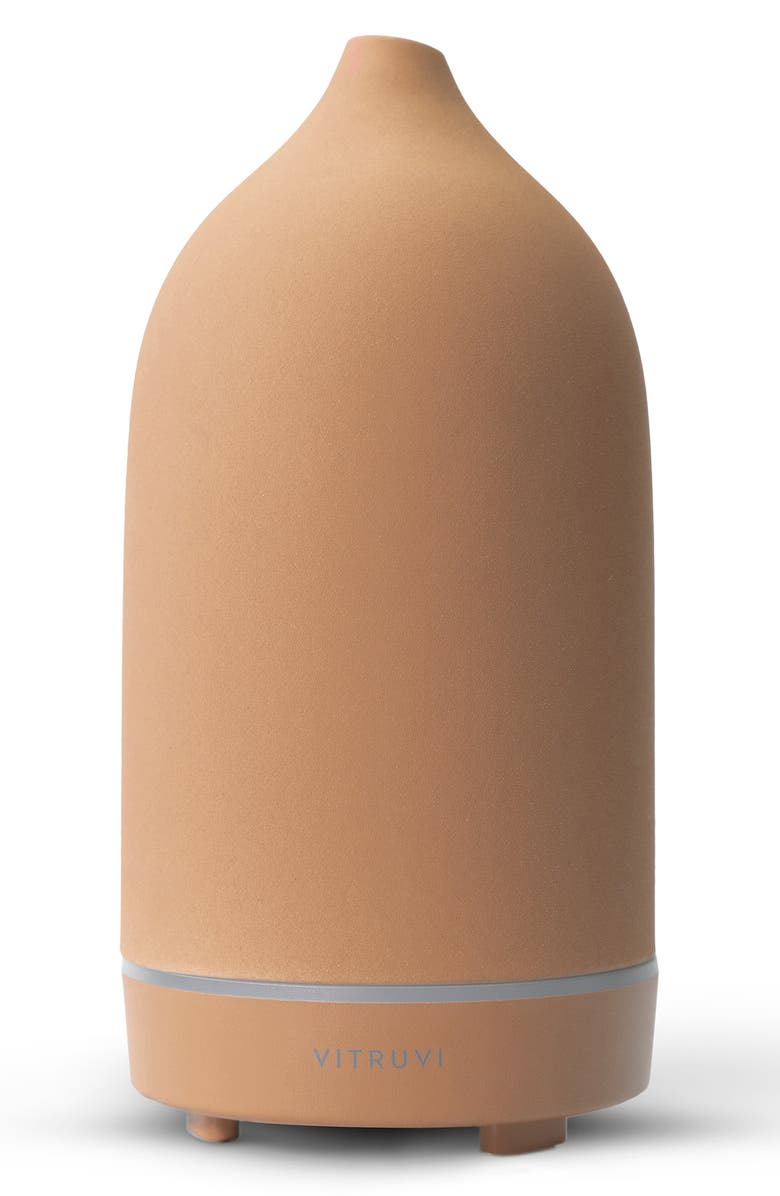 Aside from providing a great aromatherapy experience in your home while dispersing essential oils that are good for your respiratory system, I love its simple, unique, and elegant design which can easily fit any home style. In addition, the porcelain body will tend to last better over the years than the common materials used for this kind of product.
---