This post contains affiliate links. Affiliate disclosure: As an Amazon Associate, we may earn commissions from qualifying purchases from Amazon.com and other Amazon websites.
Setting up a cool outdoor area is the perfect way to enjoy the warm weather while getting some fresh air. By incorporating plants into your design, you can create a beautiful and inviting space that will be perfect for relaxing in. Here are six ways to do just that!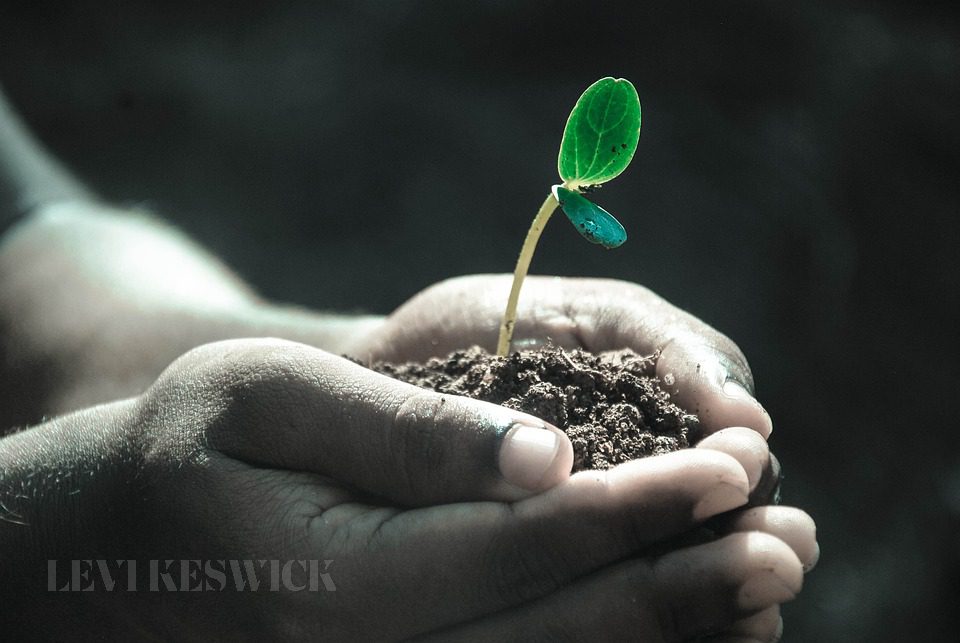 1. Plant a garden
A simple way to add some green to your outdoor space is to plant a garden. You can choose to grow vegetables, herbs, or flowers – whatever you like! Just be sure to give them plenty of sun and water, and they should do well. Various tall planters can work great for this purpose, and you can even get creative with how you arrange them. Keep in mind that you'll need to do some regular maintenance, like weeding and trimming, to keep your garden looking its best.
For example, you could create a rock garden by filling a planter with gravel or sand and then adding some succulents or cacti. Or, you could plant a butterfly garden to attract these beautiful creatures. The possibilities are endless!
2. Hang plants from the ceiling
If you have some extra space on your porch or patio, why not take advantage of it by hanging plants from the ceiling? This is a great way to add some greenery without taking up too much space. All you need are some hooks and hangers, and you can get as creative as you want with the types of plants you use. Just be sure that they'll be able to get enough sunlight if you're hanging them up high.
Keep in mind that hanging plants can be heavy, so make sure that your hooks or hangers are securely attached. You don't want anything falling and breaking!
3. Add potted plants
Potted plants are another great way to incorporate greenery into your outdoor space. They can be placed just about anywhere, so you're sure to find a spot for them. Plus, they're easy to move around if you ever want to change things up. When choosing pots, be sure to pick ones that complement the style of your space. For example, terra cotta pots would look great in a rustic-themed garden, while ceramic pots would be more fitting for a more modern space.
4. Use plant walls
A plant wall is a great way to add some greenery to your outdoor space without taking up too much space. You can buy pre-made panels or build your own, and then just add some soil and plants. Be sure to choose plants that will do well in the conditions of your space – for example, if it's in a shady spot, you'll want to use shade-tolerant plants.
On the other hand, if you want something that will provide more privacy, opt for taller plants. Just be sure to water them regularly and give them plenty of sunlight.
5. Create a living fence
If you're looking for a way to add some privacy to your outdoor space, why not create a living fence? This is a great way to incorporate plants into your space while also getting the function of a traditional fence. You can use any type of plant you want, but evergreens are a good option because they'll provide year-round coverage. Be sure to plant them close together so that they'll grow into each other and create a solid barrier.
6. Make a statement with large plants
If you really want to make a statement with your plants, go for some large ones! There are plenty of options to choose from, so you're sure to find something that fits your space. Just be sure to give them enough room to grow and thrive.
Trees are a great option for making a statement, but they can take up a lot of space. If you're limited in space, opt for something like a palm tree or a banana tree. These will still make a big impact without taking up too much room. Plus, they'll provide some much-needed shade on hot days.
Adding plants to your outdoor space is a great way to add some color and life. You can choose from a variety of plants, each with their own unique benefits. Just be sure to give them plenty of sun and water, and you should see good results. Keep in mind that some plants will require more care than others, so be sure to do your research before making any decisions. With a little bit of planning, you can create an outdoor space that you'll love spending time in!