This post contains affiliate links. Affiliate disclosure: As an Amazon Associate, we may earn commissions from qualifying purchases from Amazon.com and other Amazon websites.
Face it, gifting to the male audience is a tough endeavor. Items you can get a man must usually be rugged, sturdy, and durable to handle any rough treatment the active lifestyle of any particular gentleman. So you'd think that leaves out any luxurious item, right? Not quite.
The gentleman of today is active but nonetheless loves having items that show off how much style they got and how much they are willing to spend to look as fine as they do. When gifting a gentleman, luxurious options are vast and numerous, make sure to pick the right one by checking these luxury gifts for men. For other options find ideas here for more luxury gift to give to a gentlemen.
Luxury Gifts For Men (Priced Under $100)
#1

Grass-Fed Bone Broth Collagen™ + Turmeric
Bone Broth Collagen is a delicious and easy to use premium quality protein powder, that can be enjoyed hot or cold in a variety of beverages. Unlike similar products, Paleo Pro's collagen is 100% sourced from grass-fed and pastured raised cows with no added hormones, no additives and minimal processing. With the inclusion of turmeric root in an optimal ratio, this complete powder is ready to fuel your day as a balanced addition to your healthy lifestyle! 16 grams of protein
#2

The Single Edge Razor
This is the world's closest, most comfortable shave. More precise than a multi-blade disposable. Easier to use than a straight razor. Say goodbye to irritation, nicks, and bumps. The Single Edge is engineered to provide you a lifetime of perfect shaves, and replacement blades are only $0.50 each.
#3

Cuisinart Dcb-10 – Automatic Cold Brew Coffeemaker
Cuisinart introduces a new way to make authentic cold brew coffee – in as little as 25 minutes! The main difference between this coffee machine and all classic coffee makers is the coffee brewing temperature. Like traditional cold brewers, the Automatic Cold Brew Coffeemaker saturates coffee grounds in cool water, never exposing them to the high temperatures that release oils which can create an acidic taste. Unique spin technology circulates coffee through water for total flavor extraction in a fraction of the time manual brewers require. Results are naturally smoother and sweeter! Three flavor strength options provide a customized coffee experience unique to cold brew, and coffee can be refrigerated in the 7-cup glass carafe for up to two weeks. The carafe and all removable parts are dishwasher safe for quick and easy cleanup.
#4

Cuisinart Gr-5B – Griddler
We've redesigned the iconic Griddler(r) with sleek, contemporary styling while keeping the widely-praised performance unchanged. In addition to the well-known and loved functions, including its 5-in-1 cooking options, the GR-5 has an LCD display, user-friendly digital controls, a sear function and more. The floating cover and reversible plates are easily removable, transforming the Griddler(r) FIVE from grill to griddle, making it an indispensable partner in the kitchen!
#5

Custom Oil Painting
Depicteur is a custom oil painting company specializing in turning your ideas into regal art. Whether you want to depict your man riding his french bulldog or fighting against Mike Tyson, we create a custom painting that will bring your (or his) wildest dreams to life.
#6

Vustra'S Classic Fit Button Down
Vustra's button-down shirts are the perfect luxury gift for men because they can be dressed-up by adding a blazer or dressed down with a pair of chinos. Made with 100% certified organic cotton, low impact dyes and produced fair-trade.
#7

Chelsea Matte Black Men'S Rain Boots
The ROMA CHELSEA rain boot for men in Matte Black has finally arrived. This uniquely crafted boot fuses comfort with durability and is great for staying dry. They are vegan, eco-friendly and for every pair of ROMA Boots sold, a brand new pair of rain boots are donated to a child living in poverty.
#8

Mutuw Business Gifts Stylish All-Metal Desktop Round Clock Pen Pencil Holder
The Reason why is every man wants to feel classy and if they have a desk or office this compliments it perfectly. Really sets a nice luxury feel for them, internal and portrayed to the world.
#9

Premium Luxury Shaving Gift Set For Men
For a bachelor or even a husband all men like to look and feel like a man. Adding a different classy style to his razor set up is the best way to a mans heart. It's even comparable with Gillette Mach 3 so he doesn't have to change is shaving routine
#10

Premium Men'S Gift Tie Set Silky Necktie Pocket Squares Tie Clips Cufflinks
All men need a tie. Why not make it the ultimate gift and give them every accent he needs. There's nothing like suiting up , putting all the fancy accessories on and walking out that door and into the room where he feels like a king
#11

Test Reaper All Natural Organic Testosterone Booster
As we age all men begin to loose testosterone production. It's hard to find a good natural testosterone booster for men. Until now, this product is formulated with vitamins minerals and herbs all Tailored to increase the production of testosterone in a man naturally. 5 star reviewed , with great results
#12

Luxury Razors For Men
This gift is pretty amazing, nothing says class like a full razor kit with old fashioned blade. It's the new trend for men.
#13

Houndsbay Admiral Dresser Valet Box
In a mans room he always feels that the woman always has her own spaces and cool little spots for her things. Most guys don't take the time to research and find something like this which is why it's the perfect gift.
#14

Tactical Backpack + Hydration Bladder
Tactical , tho this may not be a luxury gift. All men on this earth love to feel like they can survive in all conditions. It's natural and instinctive. This kit even tho we hope he never has to use it. He can brag to his friends about owning this kit and even to his gf or wife if they are taking a trip maybe camping or hiking.
#15

Cygnet Hook Bracelet In Shibuichi
This bracelet is a collaboration between Cat Bates and leatherworker Jon Lim. The shibuichi (alloy of copper and silver that is blackish in appearance) hook is handmade and fits through the leather. The leather darkens beautifully with wear. Because this design incorporates leather it is not recommended for wear in the water. Handmade in Maine, USA.
#16

Pinwheel Cufflinks In Silver
These fun cufflinks will bring a little levity to your formal attire. Made of sterling silver, the pinwheels are 7/8 inch wide. Handmade in Brighton, UK.
#17

Waerator W2 Instant 1-Button Electric Wine Aerator
The WAERATOR W2 electric wine aerator is a great high-tech gift idea for the wine lover that will keep on giving, bottle after bottle of their favorite (up to 250 bottles per battery replacement). The WAERATOR capable of dispensing and aerating 60.9 to 67.6 ounces per minute and uses air to instantly soften natural tannins that create bitterness in order to draw out every bottle's true qualities. And it seals the bottle, so there's no need to re-cork.
#18

Firelight Flask
If you're looking for that perfect blend of innovation, luxury, and usefulness for men, then the Firelight Flask from High Camp Flasks is the ideal gift. Designed to be shared, this 3-piece bar set sleekly carries two insulated tumblers that attach to the 750ml Flask magnetically. Modeled after a Colt .45 this flask perfectly masters functionality and design for a better drinking experience anywhere.
#19

Jo Malone London Wood Sage & Sea Salt Home Candle
The signature mix of scents won't clash with any other scents he has in his room. This candle has the power to make any room feel more luxurious and zen. It even has a 45-hour burn time. The man in your life will really appreciate it.
#20

Würkin Stiffs Power Stays Leather Travel Set
No one likes a Fly-Away Collar! Wurkin Stiffs invented the solution with the magnetic collar stay. This set contains a size for every collar and is kept neat and tidy in a leather wallet. A perfect luxury item.
#21

The Napa Duo By Winestyr
This collection of bold, Napa Valley red wines is a great gift for the guy who enjoys kicking back with some fine wine. Both the 2016 Monticello Estate Cabernet Sauvignon and the 2015 Buoncristiani Family O.P.C Proprietary Red are produced by small, family run wineries in California. These rich, luxurious wines pair perfectly with a prime steak or anything off the grill and you'll feel great about supporting small wineries instead of the big guys.
#22

Men'S Stainless Steel Clasp Blue Leather Rope Bracelet
Rogers and Hollands is a family owned and operated business and our selection is unmatched. We take pride in the quality of our diamonds and jewelry we offer by having such a large selection, for example we offer lab grown diamonds that are exactly the same as mined diamonds, except for their origin.
#23

Nuka Eternal Stationery
"nuka "eternal stationery" – the tech accessories that perfectly fit the men's lifestyle. The notebook is made of special nuka paper that is waterproof and rewritable. It synchronises with mobile devices via an app. The pencil is made of metal.
There are limitless uses since the eternal pencil writes on the surface by a chemical reaction. This is the first next-generation paper notebook that cannot be torn or get wet. Anything can be written on it with a special pencil or any other means and then wiped clean; thus, the notebook will last for decades. Made of plastic and a special paper, the "eternal notebook" feels and acts as a paper notebook but remains tactically pleasant and will bring convenience to any user. "
---
The recommendations of products and books within this article where sourced from industry experts. Their names and websites are listed below.
Who contributed to this article?
Luxury Gifts For Men (

Priced Under $

150)
#1

Woodscape Maps
WoodScape Maps are wall 3D wooden maps as wall art decor. Maps can be customized to any location in the world and come ready to hang!
#2

The Kentucky Double – Cherry
"The Kentucky Double Ashtray & Coaster brings the best of smoking & classic whiskey enjoyment together.
Handcrafted in the USA with only premium & luxurious materials such as American made 6061 aircraft grade aluminum, FAS grade hardwood, premium full-grain leather, and only Kerckhaert kings plate racing horseshoes. Patented Design "
#3

Mens Initial Dog Tag
The Mens Initial Dog Tag is a twist on the traditional dog tag necklace. Perfect for the stylish man in your life, these tags feature a distressed look and are accented with gold. Customizable with an initial and date, this is a great gift for him. This piece is made of fine silver and accented with 22 kt gold and has a matte finish. The tag measures 1 1/4 inch long by 3/4 inch wide. Necklace comes with one tag.
#4

Scout Tag Necklace
He will adore this gift! Featuring stylish gold accents, it can be personalized with a name.
#5

Men'S Tall Tags With Two Charms
The Men's Tall Tags Necklace features a handmade fine silver charm that can be personalized on the front and back with names, dates, and special words. Each charm fits up to 11 characters and is approx. 1 1/4 inch long. The tags are texturized and aged to give them a modern, edgy look. Choose from leather cord or the classic ball chain to finish off the look. A necklace with two charms retails for $162.00.
#6

Handmade Leather Dopp Kit
Every modern man should have his own dopp kit so he too can take pride in caring for himself. We aren't just talking any old toiletry bag either. A true gentleman deserves the luxury of a handmade leather dopp kit to keep his finest shaving tools, personal toiletries and cologne in.
#7

Polare Men'S Sturdy Genuine Leather 16" Laptop Bag Briefcase Shoulder Bag
This gorgeous bag, made of genuine leather, comes in four different color options. The bag has a compartment with laptop padding that can hold a laptop of up to 15 inches, or the main compartment can fit a 16.5-inch laptop. The briefcase comes with different carrying options, including regular handles as well as a shoulder strap. And at $129.99, this gift won't break the bank but still has the luxury feel.
---
The recommendations of products and books within this article where sourced from industry experts. Their names and websites are listed below.
Who contributed to this article?
Luxury Gifts For Men (Priced Under $250)
#1

Premium Golf Club Fitting
A golf club fitting is the perfect gift for any golfer. At Club Champion, the master fitters and builders use their expertise and industry-leading technology to look at each golf club in the bag and build the perfect custom set based on your golf swing. Studies have shown golfers using custom fit clubs add up to 20 yards off the tee on average, as well as shaving an average of six strokes per round.
True one share ownership of Nike Inc. The recipient becomes a true shareholder entitled to all rights and gets the authentic registered stock certificate to proudly display.
#3

Skypro Frederick Baldwin Boots
SKYPRO – the leader in footwear for frequent flyers, professionals, and the aviation service industry who have expanded as a lifestyle brand into the U.S. via Zappos. Each style for men is handcrafted in Portugal to the highest standards earning them an IATA Certification – the world's first and only certified footwear for aviation professionals. Because of this certification, men can trust that these shoes are the most comfortable, taking them through their daily lives in comfort and style. PS – the ingenious part – they are airport-friendly – no security alarms triggered – EVER!
#4

The Clifton In Black With Gunmetal
La LOOP: Whether your glasses are on or off, keep them safe and stylish by adding this accessory to your look, and most importantly never lose your glasses or sunglasses again. Made from the finest materials including Italian leather, sterling silver, precious stones and patented for utility and design, the 360-degree hinges on either side of the loop keeps your glasses safe.
#5

"Blue" Float'Nthang Offer – 2 Pack Blue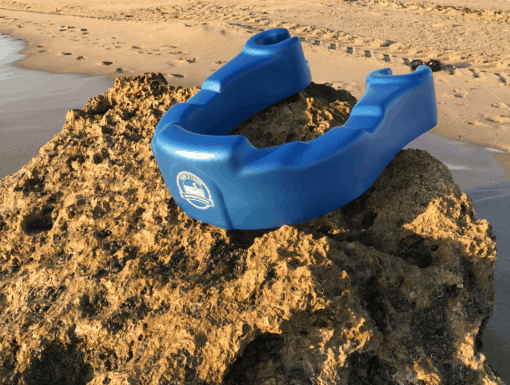 Summer is approaching fast. Temperatures are rising, along with warmer waters, making way for those perfect floating opportunities. A gift in flotation is not only fun, but it adds to water safety. This summer, we are seeing a change in attitudes regarding a desire for better, more durable floating devices . Cheap inflatables are making way for longer lasting, solid closed cell foam products that need no inflation.
One product making a truly innovative step in this direction is the new "Float'n Thang®". Marketed as a luxury level, multi-use personal flotation device, the Float'nThang® is guaranteed to never fade, chip, or peel. The material is so dense, it will never absorb water. This eliminates the chance of mold and mildew, allowing it to dry in seconds.
The custom designed features allow the device to function as an amazing in-water float, allowing the user to float in several different positions. It also comes with built-in beverage holders. This diverse device can function out of the water in a variety of ways as well, such as using it as a paddleboard booster seat. A safety leash can be attached for more security.
It's so durable, it can be used while boating, as a temporary boat bumper. The thick, pillow-like foam is perfect for placing it on any beach towel as a comfortable, reclining support and headrest .
---
The recommendations of products and books within this article where sourced from industry experts. Their names and websites are listed below.
Who contributed to this article?
Luxury Gifts For Men (Priced  Under $500)
#1

Coravin Model Two Wine Preservation System
For the discerning gentleman & wine aficianado, the one who wants a glass without opening the whole bottle, this clever tool might be just what he needs.
#2

Balenciaga Men'S Scarf
Winters are long and cold. There's no better way to stay warm than with a scarf. This is soft, lightweight, and easy to wash, plus it's also resistant to moths. This colorful pattern is sure to be loved by whomever you gift this to.
#3

Swiss Army Victorinox Watch
This watch is perfect for the luxurious man in your life. It's water-resistant up to 100 meters, made from hypoallergenic stainless steel, and is also scratch resistant. This specific one has a blue dial which adds a nice bit of character to your man's wrist.
#4

Bulova Men'S Automatic Watch
Every men should have a luxury automatic watch and this one checks all the boxes. Its from a good brand, the color is black(which looks great), its automatic and looks great.
#5

Apple Ipad Air (10.5-Inch, Wi-Fi, 64Gb) – Space Gray
This is the new 2019 Ipad air which has been launched recently. Its a great device for work and media consumption. I think this will be a great gift for someone, because they can use it anywhere. On their work, at home or when traveling.
#6

Milano Domenico Ferrata Watches
Designed in Milan, Ferrata's heritage collection features 5 series of timepieces that all share the ethos of Italian style with a Swiss heart – every watch is fitted with Swiss quartz movement for ultimate precision, reliability and durability. The watches are made with 316L stainless steel, chosen for its robust strength, exceptional resistance to corrosion, and sleek aesthetics. Each watch face is fitted with sapphire crystal glass, the hardest and most scratch-resistant crystal in the world. Ferrata's interchangeable watch bands are made from the finest Italian leather, tough NATO style nylon, or high strength Milanese style mesh. Ferrata's collections feature 11 sophisticated and timeless designs for men that will never go out of style. Designs range from $240 – $280.
#7

Leica Sofort Instant Camera
For the guy who likes to capture all those moments, this is a great alternative to using his phone. Beautifully designed, easy to use and totally portable.
#8

Tateossian Gear Rhodium Plated Cuff Links
Stunningly intricate and unquestionable, but not overwhelmingly, masculine cufflinks. The design is perfect.
#9

Bang & Olufsen Beoplay A1
Because who doesnt like to have their personal soundtrack playing wherever they go. To make all those special moments even more memorable, this little speaker is key.
#10

Diptyque Electric Diffuser
This diffuser is not only beautiful to look at, your guys can feel confident that his house will be a welcoming and inviting sanctuary…at least as far as scent goes 😉 And the fact that it is electric makes it all the more appealing to men.
#11

Zimmerli Tapered Cotton/Cashmere Sweatpants
A staple for any man who. These sweats look wear more like pants they are so well designed. Both sexy and comfortable, the sweatpants are a total win.
#12

Master & Dynamic Leather Earphones
Much cooler than your average headphone, these have fantastic sound quality AND look super stylish. The leather comes in a few color options so no matter his preferences, he is sure to find the perfect pair.
#13

Teac Turntable With Bluetooth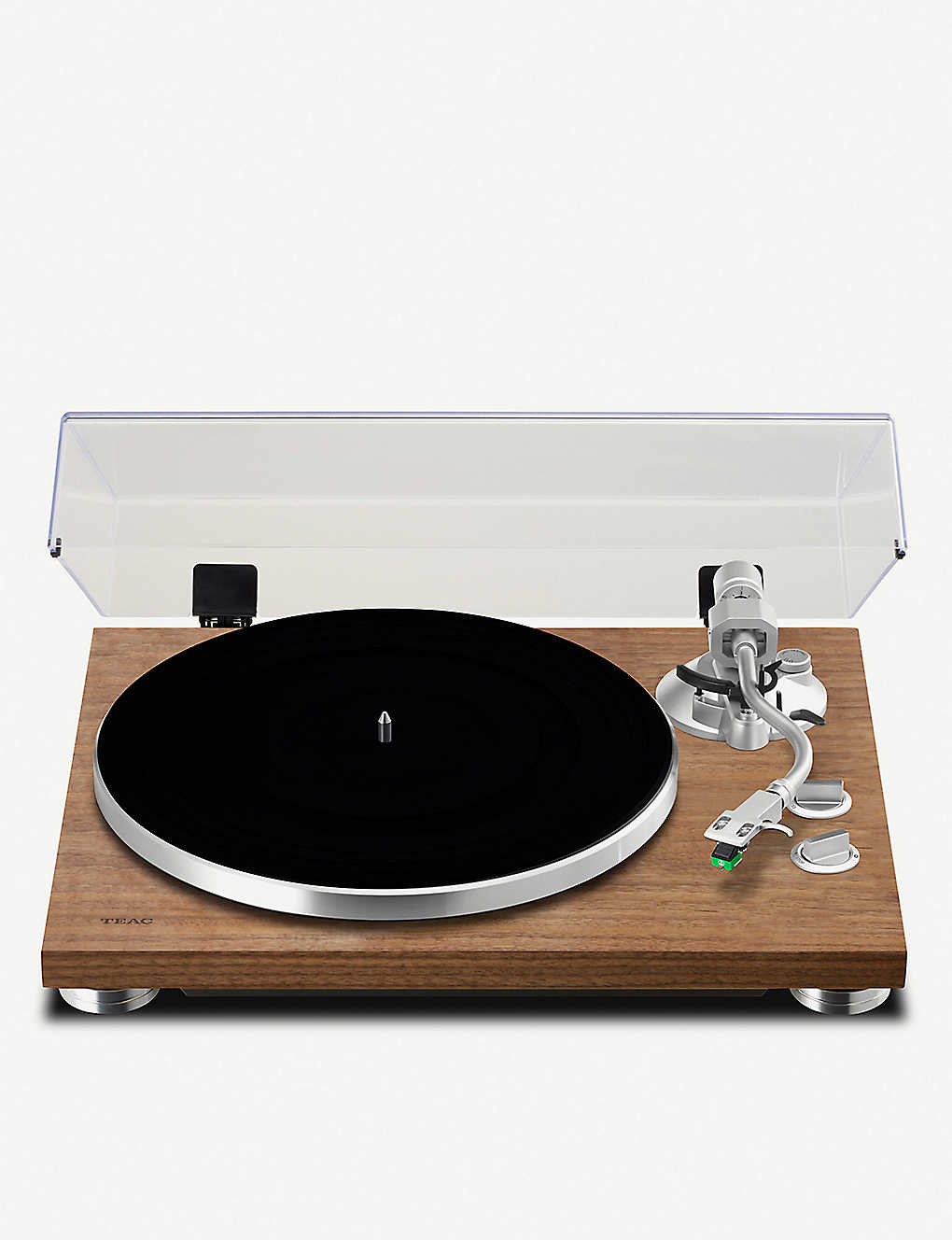 For the guy who loves a bit of the old school, but still appreciates convenience, this turntable is such a cool gift. It looks great, sounds great and is easy to use…what more could he want!
#14

Begg & Co Arran Reversible Cashmere Throw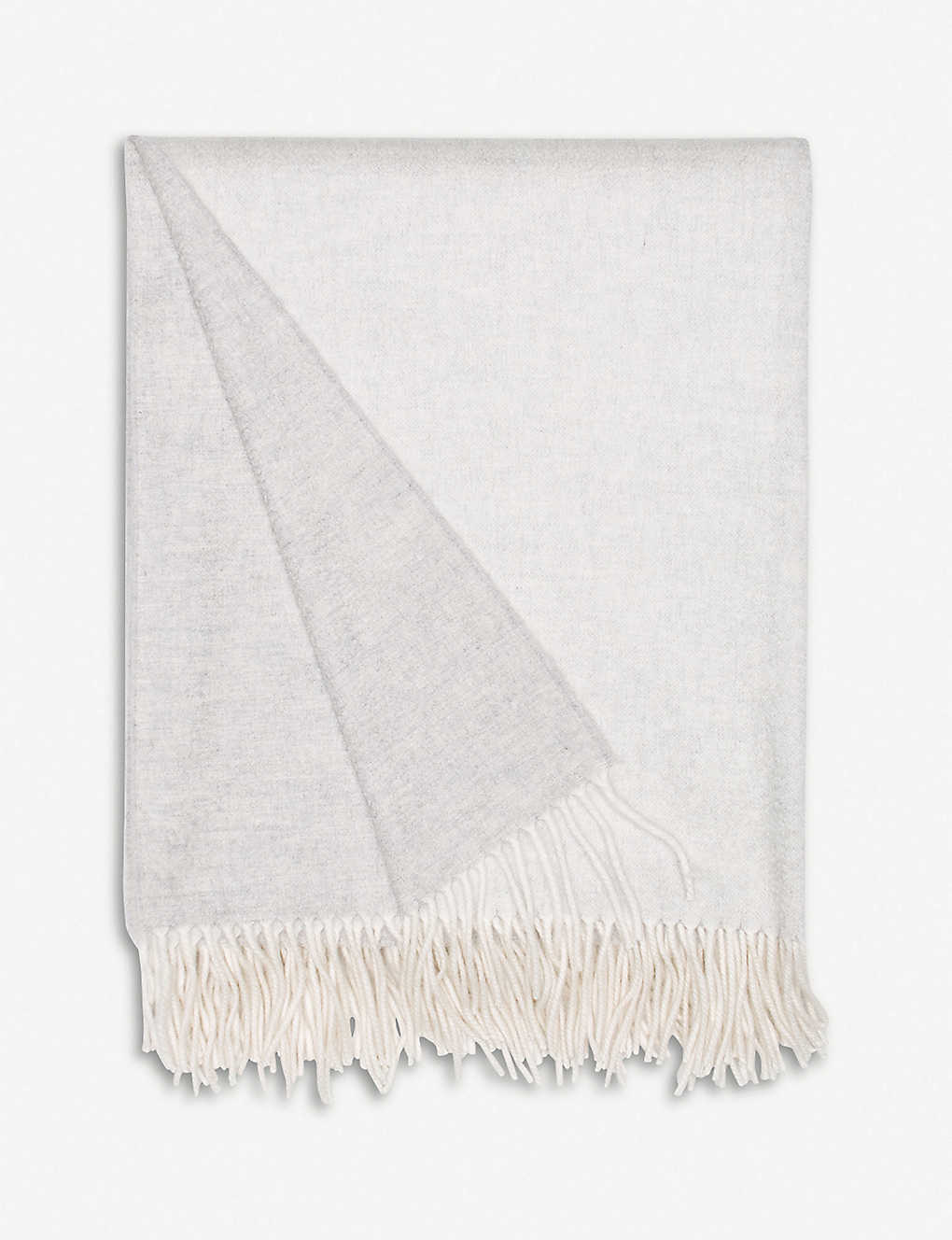 This throw is so beautifully made and feels so luxurious you may be stealing it back. The two tones of gray also add a super chic style point. Perfect for travel or lounging at home – this is a fabulous gift.
#15

Macallan Rare Cask Batch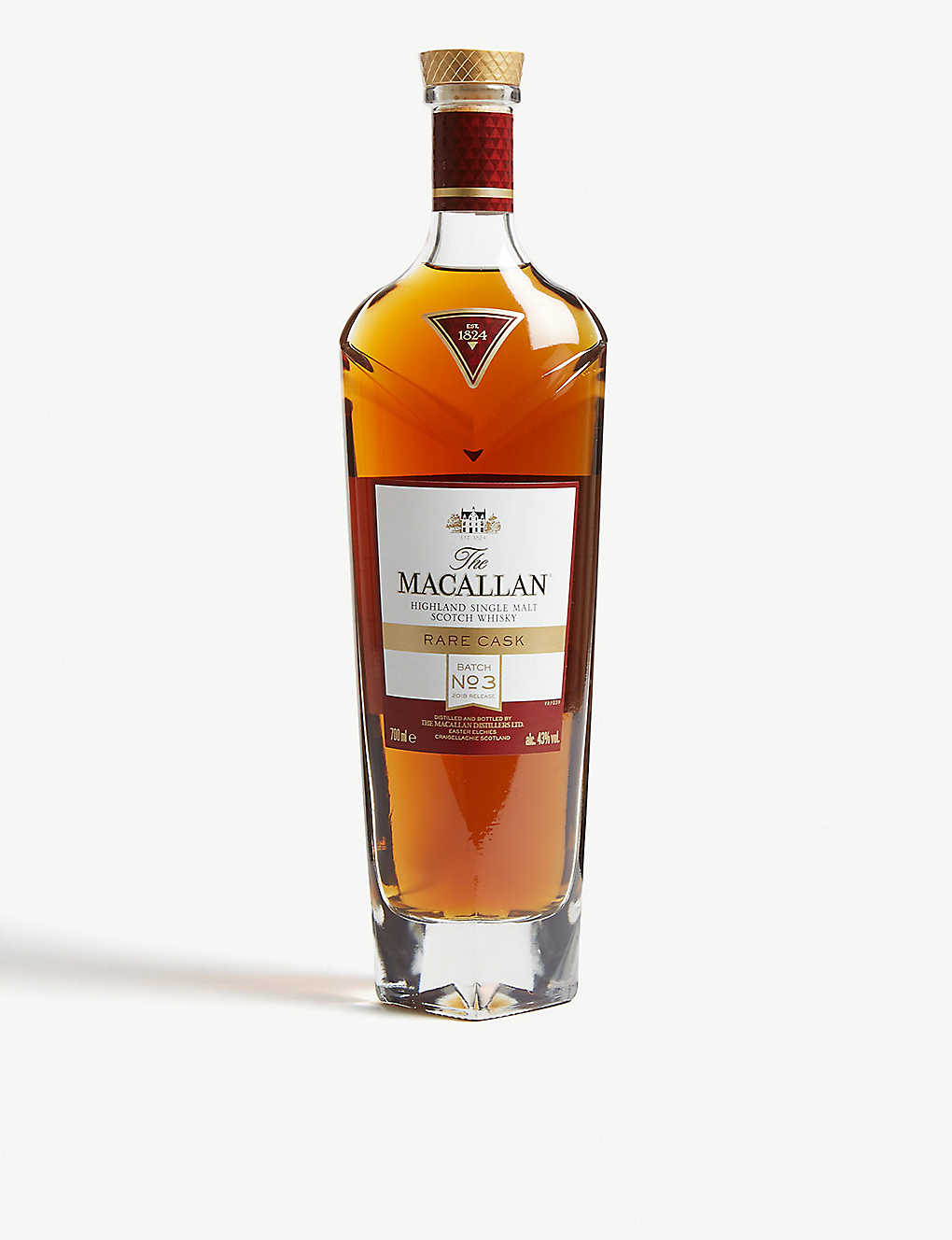 Beauty on the inside and outside. The design of the bottle is as beautiful and rare as what's inside. For the man who loves to relax with a cocktail, you can bet he doesn't have a bottle of this yet.
#16

Catalyst Fermentation System – New Brewer Starter Kit
The Catalyst Fermentation System is an innovative, elegant piece of home brewing equipment that simplifies the process of beer fermentation. The New Brewer Starter Kit from Craft a Brew includes everything he needs to jumpstart his home brewing hobby: the Catalyst (a 6.5 gallon capacity beer fermenter), from which he can bottle or keg directly, the ingredients to make a 5 gallon batch of beer, and other accessories will help turn his kitchen into a home brewery. He can also use this Starter Kit to ferment his own hard cider, wine, mead or even kombucha.
#17

Memel Fire Pit
Contemporary design, high quality, hand-finished solid steel modern fire pit. Its features will complement many outdoor decors, both in winter and summer. This modern fire pit comes in three different sizes to choose from: small, medium and large making it suitable for different landscape settings and decorative choices. The bowl's surface is sanded to ensure natural rust to form over time. Legs are hand-finished using the highest quality stainless steel. This product is very durable and will last long years. The carbon steel used in manufacturing this fire pit bowl will develop a nice patina over time.
#18

Qualgear Projector Ceiling Mount Bundle
If you have a man in your life who is a major movie buff or loves watching his sports on a big screen, then a QualGear Projector Screen and Ceiling Mount Bundle would make the perfect gift. The kit includes a 110 Ultra White Fixed Frame Projector Screen, 25′ HDMI Cable Hardware Mount and a professional quality Ceiling Projector Mount. Easy to install so you can create an epic home theater set up.
---
The recommendations of products and books within this article where sourced from industry experts. Their names and websites are listed below.
Who contributed to this article?
Luxury Gifts For Men Who Have Everything (Priced $500+)
#1

Theragun G3Pro
The Theragun G3PRO is a professional-grade percussive therapy device that combines the science of 16mm amplitude, frequency, and torque – the essential triad required to relieve pain, improve movement, and aid in recovery. The G3PRO uses these three principles to speak to your body in a language it can understand.
Celebrity athletes and teams including the Los Angeles Lakers, swears by the Theragun as their go-to pre-workout and recovery tool, as well as a ton of other professional athletes like Dustin Johnson, Antonio Brown, Chris Paul, and more.
#2

The Envoy, Black
A stylish addition to any man's closet, this shoe is crafted with using EU Eco-Certified future-leather and featured steel toe and heel to ensure they last a lifetime. All of Brave Gentlemen's products are ethically produced so shoppers can purchase with ease of mind.
Another creation by Parson's lecturer Joshua Katcher, this timeless overcoat features
Solid corozo buttons (sustainably carved from the tagua nut)
GOTS-certified100% organic cotton moleskin outer (for solid navy & solid gray moleskin coats)
OEKO-TEX 100-certified, 100% recycled polyester stretch lining
#4

Clé De Cartier Watch
A watch is a perfect gift for the man who always needs to be on time. He'll want to wear this watch every day. He will love you for life…not like he doesn't already.
#5

Woven Carbon Fiber Dial Watch
Diefendorff Watches is a brand new American watch company offering premium timepieces inspired by history. Diefendorff watches would make the perfect gift for any man who wants to stand out, not fit in.
The watches are born in Brooklyn, assembled in the US and powered by a Swiss movement. Each piece features striking dials in colors like federal blue and forest green, and beautiful leather straps made with traditional vegetable dye instead of harsh chemicals. The collection breaks the mold of traditional dress watches by adding in an extra element of style, meticulous craftsmanship and historical significance.
#6

Large Blue Abstract Art Painting – Ocean Blue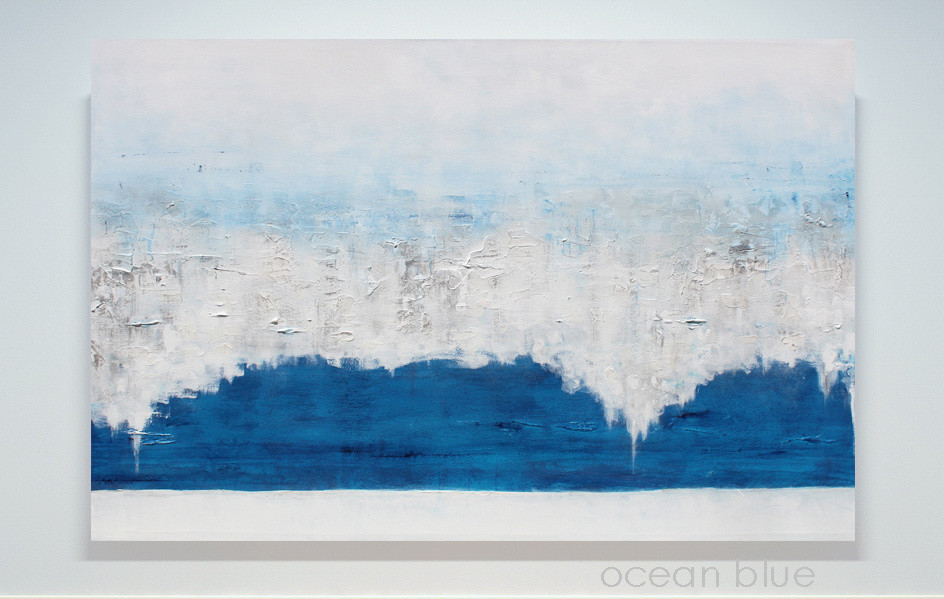 KR Moehr is an abstract artist in the SW USA. Focusing especially on creating textured abstract paintings, modern landscapes and expressive modern art, she works to create a unique experience between the artwork and the viewer. Inspired by nature, water and the desert, she often chooses to create a modern twist on a landscape, beachscape or modern expressive abstract painting. Her works can be found internationally, in private collections and resorts, hotels and corporate spaces.
---
The recommendations of products and books within this article where sourced from industry experts. Their names and websites are listed below.
Who contributed to this article?