This post contains affiliate links. Affiliate disclosure: As an Amazon Associate, we may earn commissions from qualifying purchases from Amazon.com and other Amazon websites.
Cyclists are a hardy bunch. They're able to endure harsh weather conditions and long hours on the saddle. But even the most experienced cyclist will tell you that certain gear is essential for a successful ride. From the right bicycle to the perfect pair of cycling shoes, here are some useful pieces of gear you need as an aspiring cyclist.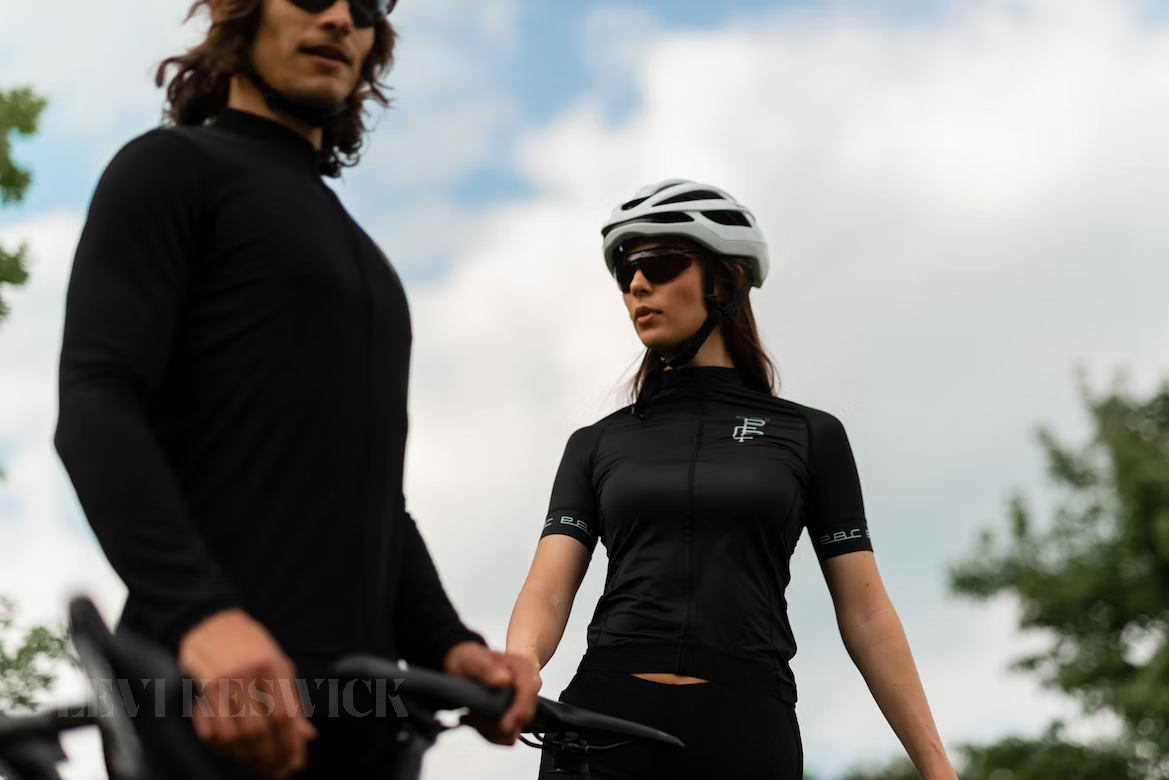 The Right Bicycle
Bicycles come in all shapes and sizes, so it's important to find the right one for you. If you're just starting, it's probably best to purchase a less expensive bike from a department store or sporting goods store. You can always upgrade to a more expensive bike later on. But if you're serious about cycling, it's worth investing in a good quality bicycle from the start. If you're interested in buying an e-bike, then a review on the Bakcou range can give you insight into these bikes. Additionally, make sure to get a bike that's the right size for you. You can find sizing charts online or at your local bicycle shop.
Cycling Shoes
While you can technically cycle in any type of shoe, it's much more comfortable (and efficient) to wear cycling-specific shoes. These shoes are designed to be worn with clipless pedals, which lock your feet into the pedals for a more secure connection. This allows you to generate more power with each stroke and also prevents your feet from slipping off the pedals. In addition, cycling shoes usually have stiffer soles than regular shoes, which makes pedaling easier and helps to transfer power more efficiently. If you're going to be doing a lot of hill climbing, then it's also worth investing in a pair of shoes with cleats. Cleats are metal or plastic attachments that clip into the pedals and provide extra grip.
Pedals
As we mentioned, you'll need pedals that are compatible with your cycling shoes if you want to use them. There are two main types of pedals: clipless and toe clips. Clipless pedals are the more popular option as they offer a more secure connection between your shoes and the pedals. Toe clip pedals, on the other hand, have straps that go over your toes to keep your feet in place. Both types of pedals have their advantages and disadvantages, so it's really up to personal preference which one you choose.
A Helmet
A helmet is an essential piece of gear for any cyclist, regardless of experience level. A good quality helmet can protect your head in the event of a fall or collision. When choosing a helmet, make sure to pick one that's certified by the CPSC (Consumer Product Safety Commission) or another similar organization. Additionally, try to find a helmet that's comfortable and well-ventilated. You should also make sure that the helmet fits snugly on your head without being too tight. And, of course, don't forget to fasten the chin strap!
Cycling Gloves
Cycling gloves are not essential, but they can make your ride more comfortable. Gloves help to absorb vibrations from the road and protect your hands from blisters and calluses. They also provide grip so you don't have to worry about your hands slipping off the handlebars. When choosing gloves, look for a pair that's breathable and well-padded. Cycling gloves can be found at most sporting goods stores.
Cycling Clothes
Cycling shorts are another optional piece of gear, but they're worth considering if you're going to be doing a lot of riding. Unlike regular shorts, cycling shorts are made from a stretchy material that's designed to hug your body. This helps to reduce friction and prevent chafing. Additionally, most cycling shorts have padding in the crotch area to make long rides more comfortable. When choosing cycling shorts, it's important to find a pair that fits well and doesn't ride up when you're pedaling. Additionally, a jersey is a type of shirt that's specifically designed for cycling. Jerseys are usually made from a breathable material that wicks away sweat, and they often have pockets in the back for storing snacks or other small items. When choosing a jersey, it's important to find one that fits well and is comfortable to wear. You should also make sure that the jersey has reflective detailing so you're visible to other cyclists and motorists in low-light conditions.
These are just a few of the essential pieces of gear you need as an aspiring cyclist. Of course, there are other items you may want to consider as well, such as a bike pump, a repair kit, and a water bottle. However, these seven items should be at the top of your list.