This post contains affiliate links. Affiliate disclosure: As an Amazon Associate, we may earn commissions from qualifying purchases from Amazon.com and other Amazon websites.
Having the perfect smile is easier than you may think! This blog post will tell you everything you need to do to achieve your goal. We'll discuss teeth whitening, braces, and more. So whether you're just starting out or well on your way, this blog post is for you!
A guide to a perfect smile – Everything you should know
While some people are born with perfect teeth, the majority of us have to put in a little extra effort to achieve that Hollywood smile. But don't worry, with the right knowledge and some hard work, you can definitely get there! In this article, we are going to discuss everything you need to know about achieving the perfect smile, from teeth whitening to braces and beyond. To be able to achieve your goal, you must first understand the basics of dental care. We'll start with that.
Dental Care Basics
Did you know that the first step to having perfect teeth is taking care of them? It's true! Just by brushing twice a day, flossing once a day, and using mouthwash regularly, you can prevent cavities and keep your smile healthy. Daily teeth care is essential for good teeth. It also helps to see your dentist for regular cleanings and checkups. While you're at it, you can ask about any concerns you may have and get professional advice on how to take care of your teeth.
Teeth Whitening
This is most likely one of the easiest ways to improve your smile. If you want to achieve brighter teeth, you can do this at home with over-the-counter treatments or by visiting the dentist. If you opt for the former option, just be sure to follow the directions carefully. And if you go to the dentist, they will be able to professionally whiten your teeth in just one visit. Teeth whitening is a great way to improve your smile without having to undergo any major procedures.
Braces
If you have crooked or misaligned teeth, braces are definitely something you should consider. They can work wonders for your smile! However, they are a bit more of a commitment than teeth whitening – you'll have to wear them for at least a year, and they can be quite expensive. But in the end, they will be worth it when you see your new, beautiful smile. Braces also come in different types, so be sure to talk to your orthodontist about which option would be best for you.
Invisalign
If you're looking for an alternative to braces, Invisalign might be right for you. These are clear aligners that gradually straighten your teeth over time. They are less noticeable than braces and can be removed for eating and cleaning. However, they are also more expensive. Invisalign is a great option if you're looking to improve your smile without traditional braces. Moreover, if you wear them as directed, you'll see results in as little as six months! They are also a great option for adults who are looking to improve their smile without metal braces.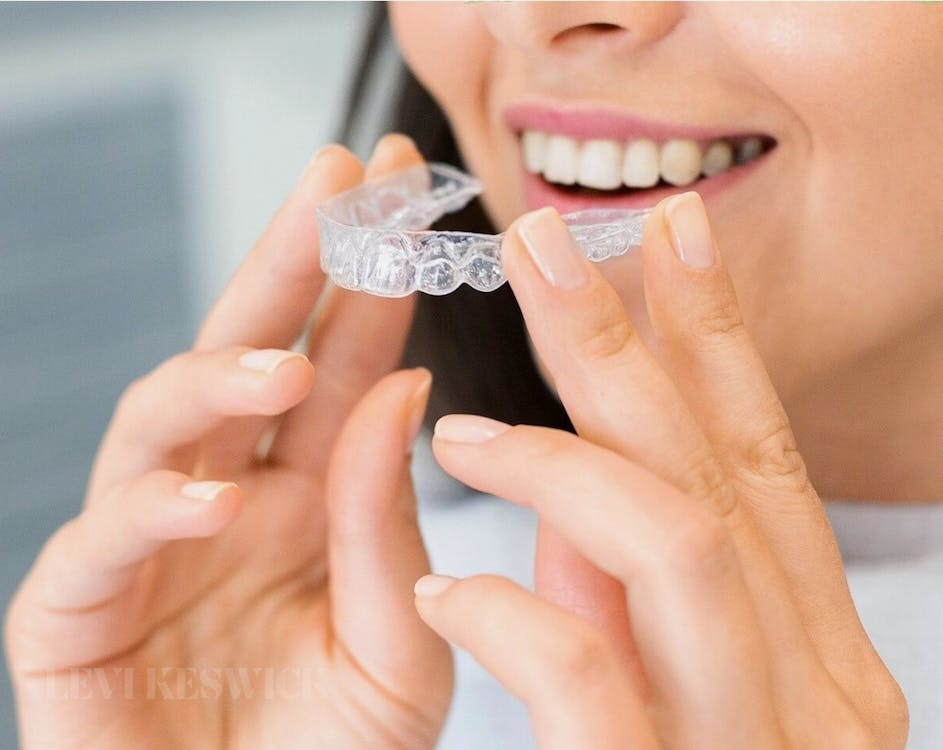 Veneers
If you have gaps in your teeth or your teeth are misshapen, you might want to consider veneers. In essence, veneers are thin pieces of porcelain that cover the front surface of your teeth. They can give you the appearance of having perfect teeth, and they are also stain-resistant. On the other hand, they are not reversible and can be quite expensive. Veneers could be a great option for you if you're intending to improve your smile in the long term. They are an investment, but one that will last for years to come.
Dental Implants
Dental implants are realistic artificial teeth that match your natural ones in both appearances and feel. They're also strong and long-lasting. In fact, most people won't even know you have dental implants unless you tell them! Not to mention, they help preserve your jawbone and prevent teeth from shifting. All in all, getting dental implants is an excellent way to improve oral health and boost confidence with a beautiful smile.
Crowns
If your teeth are chipped, stained, or misshapen, a crown may be the perfect solution. A crown is a type of dental restoration that covers the entire tooth. It can be made of porcelain, ceramic, or metal. Crowns are not only an esthetic improvement, but they also support and protect your teeth from further damage.
Having a perfect smile is possible with just a little bit of effort! Remember to brush and floss regularly, and visit the dentist for regular checkups. You can also consider teeth whitening, braces, Invisalign, veneers, or dental implants to help you achieve your goal. With a little work, you can have the perfect smile in no time!