This post contains affiliate links. Affiliate disclosure: As an Amazon Associate, we may earn commissions from qualifying purchases from Amazon.com and other Amazon websites.
This article showcases our top picks for the best Candles Perfect to be Gifts. We reached out to industry leaders and experts who have contributed the suggestions within this article (they have been credited for their contributions below).
We are keen to hear your feedback on all of our content and our comment section is a moderated space to express your thoughts and feelings related (or not) to this article This list is in no particular order.
This product was recommended by Lisa Arlington from Giftsnerd LLC
This 3-piece luxury candle set makes the perfect house-warming present for your loved ones. The set contains 3 different fragrances for three different moods. I love the fragrance combination that they've put together for this set, which is why I highly recommend it as a gift. The three fragrances are vanilla and chai, fresh fig and amber, white aspin and juniper. I got this set for myself as well, and love to use them as decoration pieces for my living room or even the dining room. Their luxurious packaging is fit to be placed in any setting at all.
---
This product was recommended by Kimberly Nahas from Autumn Communications
Sicily Hill's oversized, 26-ounce candles give the gift of luxury without the extravagant spend. With 4 unique scents, Lavender Tea, Cappuccino, Champagne and Berry Spritzer, each is curated to create the ambiance of a vacation- perfect for more time spent in the home. The luxurious, handbag-inspired packaging that the candle is housed in does not require additional gift wrapping, and can also be repurposed after gifting. The candle itself is painted matte, embossed with gold artwork, and will add a sophisticated statement to any room.
---
This product was recommended by Syed from Angel Jackets
Enjoy natural beauty of the fragarance based candle light that will give refreshing experience and look. Best and unique gift item available in different colors.
---
This product was recommended by Vans Pat from Gifting Area
The NEST Frangrances Sparkling Cassis is a 230-gram scented candle which comes in an attractive glass vessel. This candle comes in a variety of premium scents such as Bamboo, Birchwood Pine, and Sicilian Tangerine. With a burn time of 50-60 hours, it is as practical as any other. What makes it extra is the incredible craftsmanship that went into formulating the wide range of scents as well as the custom etching on its glass holders.
---
This product was recommended by Abby from Wellpcb PTY LTD
You can't have a light gathering and exclude Jo Malone London, can you? It's inseparable from insightful gifting. Presenting the Pine and Eucalyptus home fragrance is overflowing with the merriment of sweet-smelling pine and breathing life into eucalyptus. Flame consumption time is around 45 hours.
---
This product was recommended by Abby from Wellpcb PTY LTD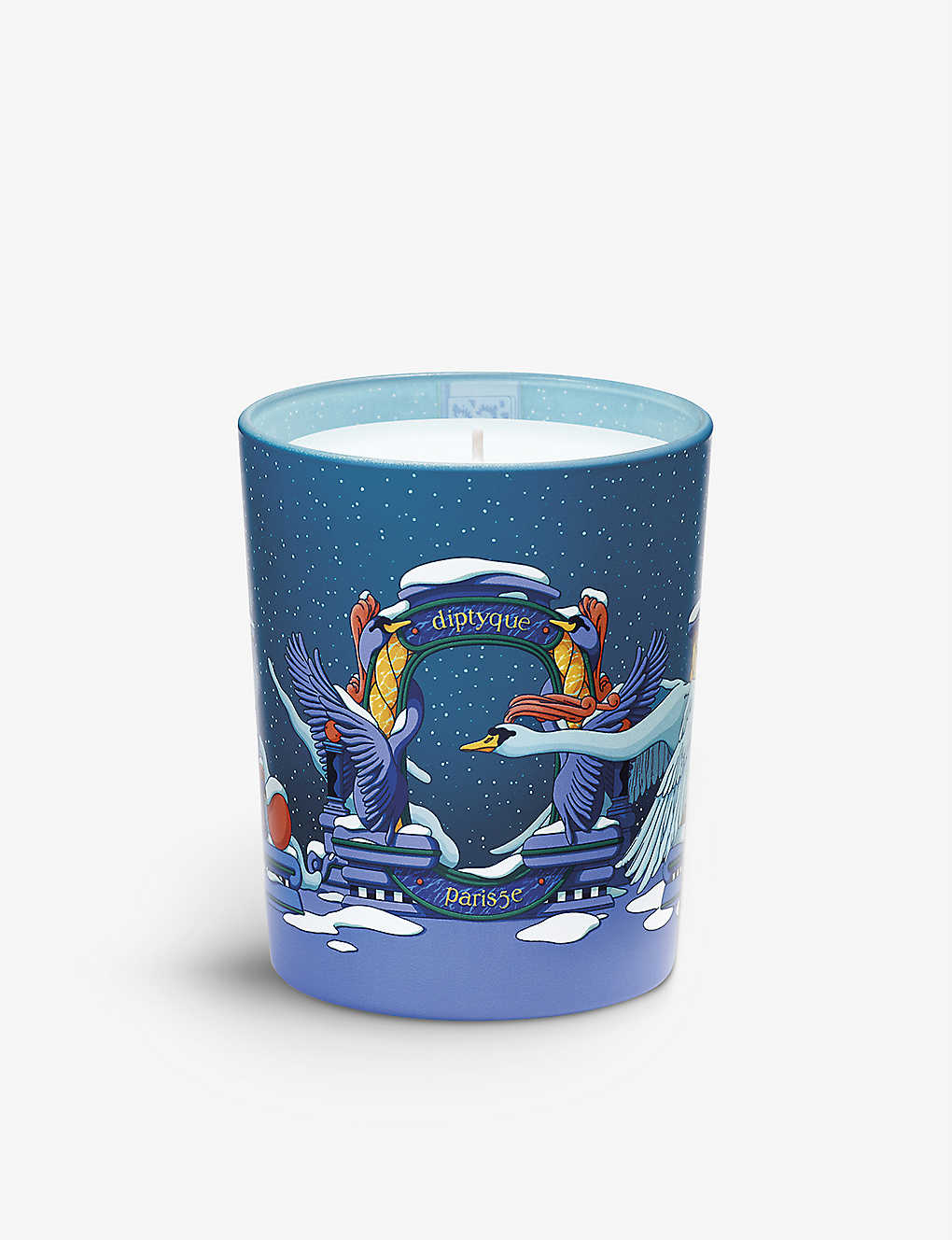 This brilliant Christmas version is a fantastic mix of citrus, orange, cinnamon, ginger, and golden, and makes for an incredible gift for your companion. Additionally, you can likewise purchase a merry go round on the Diptyque site that is sold independently, and it delicately turns with the warmth of the fire to project a yuletide scene across your living.
---
This product was recommended by Abby from Wellpcb PTY LTD
In case you're searching for a definitive stylish flame that is a little off in an unexpected direction, look to Frédéric Malle, who depicts the aroma of 'Cafe Society' as the fleeting smell of the lounge a couple of moments after the finish of a Parisian supper when the visitors have quite recently left. Is that not marvelous? Created by perfumer Carlos Benaim, it highlights Wood, Citrus, and delicate botanical agreements. The beautiful red vessel impeccably highlights kitchen or lounge area tables.
---
This product was recommended by Abby from Wellpcb PTY LTD
Long winter evenings call for warming organization. The Penhaligon's Elixir flame is only the thing. With its robust, spiced smell of rose, eucalyptus, jasmine, incense, and wood, you'll feel warm and comfortable quickly.
---
This product was recommended by Abby from Wellpcb PTY LTD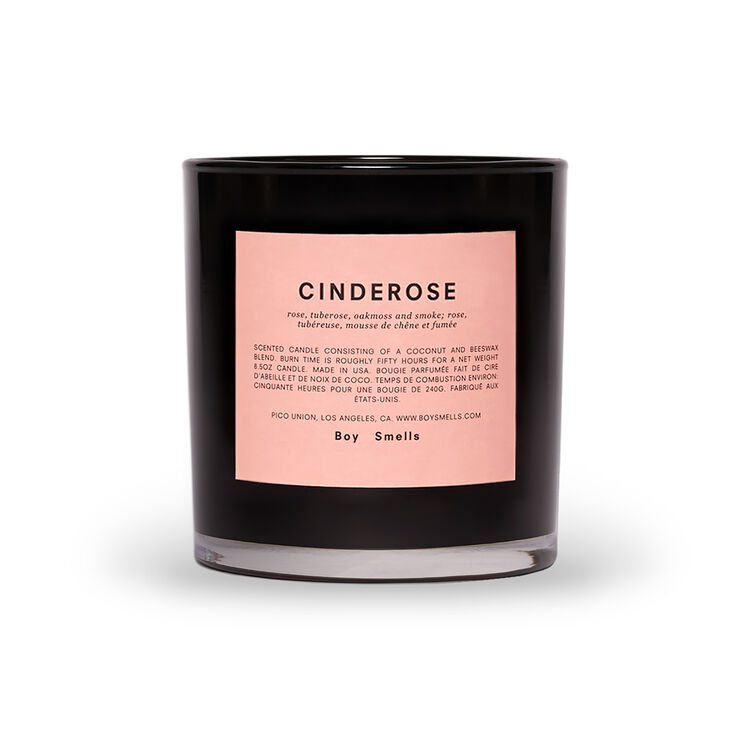 Boy Smells a clique LA brand that has quite recently shown up in the UK, and it's very stylish. The cool, genderless candles began as an experiment in candle making from the Los Angeles kitchen of fellow benefactors and genuine accomplices, Matthew Herman and David Kien in 2016. Cinders highlights rose, tuberose, oakmoss, and smoke – it's a potent mix that any companion of yours would adore.
---
This product was recommended by Plamen Beshkov from 10Beasts
The reason why it converted me to a candle lover: The best way to describe the candle is as a "small french garden". It easily fills an entire room with the sophisticated smell of The Damascena rose which is celebrated as the Queen of the flowers. If you want to recreate the romantic and vibrant smell of a luxurious french chateau, just close your eyes and the Carriere Freres Rosa Damascena will transport you there!
---
This product was recommended by Shelly Peel from SocialMum
Once I have been fond of collecting candles, and this one truly captures my heart. Not only that it looks elegant, but it has that unique scent that's not typical in most candle shops. If you give it as a gift, I'm sure that the recipient would be so delighted!
---
This product was recommended by Sarah Logan from The Bunny Hub
We all think that giving a candle as a gift is just because it looks nice and does not get out of date. But there's more to that. It said that candles symbolize light – and if given to someone, it would mean that you wish that person's life to be always bright.
---