This post contains affiliate links. Affiliate disclosure: As an Amazon Associate, we may earn commissions from qualifying purchases from Amazon.com and other Amazon websites.
Accessorizing refers to enhancing an outfit by adding interesting materials, such as jewelry and footwear. As the icing on the cake, fashion accessories are decorative and often functional additions to an ensemble. Incorporating new accessories into your capsule wardrobe is a great way to breathe new life into your tried-and-true staples.
Alter Your Look With Well Chosen Pieces Of Jewelry
A simple change of accessories may take a look from the office to a night out with friends. When worn with a jacket and some flats, an LBD is perfect for the office. Get ready for a night on the town by ditching the blazer, trading your flats for stilettos, and accessorizing with these tungsten rings and a pair of statement earrings. When you don't have time to change your entire wardrobe, have a few staple jewelry pieces and accessories ready.
Just Pay Attention To One Area
If you're at a loss regarding accessorizing your attire, a good rule of thumb is to concentrate on just one part of your body at a time. Contemplate the qualities that you value most. Use scrunchies, hairpins, headbands, and caps if you're proud of your hair or want to direct your eyes upward. Focus on necklaces if you prefer less-busy tops or wish to highlight your collarbones. You may show off your fresh manicure by stacking on the rings.
Using this method, you can avoid looking messy by putting together your outfit one piece at a time. Instead of having on a pair of statement earrings, a bulky necklace, and a scarf with many busy patterns, people will be drawn to the area you've chosen to emphasize. Get people to focus on you by creating a natural flow with your clothing and adding some sense of stylish sunglasses.
Pick Out A Memorable Piece Of Jewelry Or A Belt
Choose one material, like earrings, that makes you feel amazing and that you can wear with various outfits if you're having trouble deciding on accessories. When accessorizing, strike a balance by letting one piece (either in size or color) stand out, followed by a series of smaller, more understated pieces. Drop and dangle styles, for example, feature a thinner and longer part that dangles from a back that resembles a stud. These earrings are perfect for you if you want to go out but don't want to burden yourself with heavy jewelry. If you want to seem extra glamorous for the evening, wear them with a black dress with a slit or a floor-length skirt. They are versatile enough to be worn during the day and look especially chic when paired with bold lip color and high heels.
Consider Your Outfit
It's just as crucial to choose accessories that complement your ensemble, so keep in mind your silhouette, colors, general tone, and, garments' neckline. Allow your instincts to guide you. No hard and fast rule exists for accessorizing well. It's important to consider the message you want to send with your attire. If your dress's flowy, organic shape is a favorite, highlighting it with the clear lines of geometric earrings is a great idea.
To emphasize the style differently, try using organic shapes such as teardrop earrings, an asymmetric handbag, and hammered-effect jewelry. If you want to incorporate a feminine top into your more masculine wardrobe, add a watch with a masculine vibe to soften the look.
Build Your Collection
You may be excited to hit "add to cart" after reading this article because you now have some ideas on jewelry and accessory combinations to try out. Check out the accessories you own that go with your most-worn clothes to get an idea of what you like. You should have any of these add-ons already. If you don't already have one, create one now. The first step in accessorizing like a fashionista is carefully considering what you buy. You can find ten sets of beautiful hoop earrings if you shop around a bit. More money will be spent, and fewer options will be available. Make sure you don't have any gaps in your accessories collection and be realistic about what you'll reach for most often.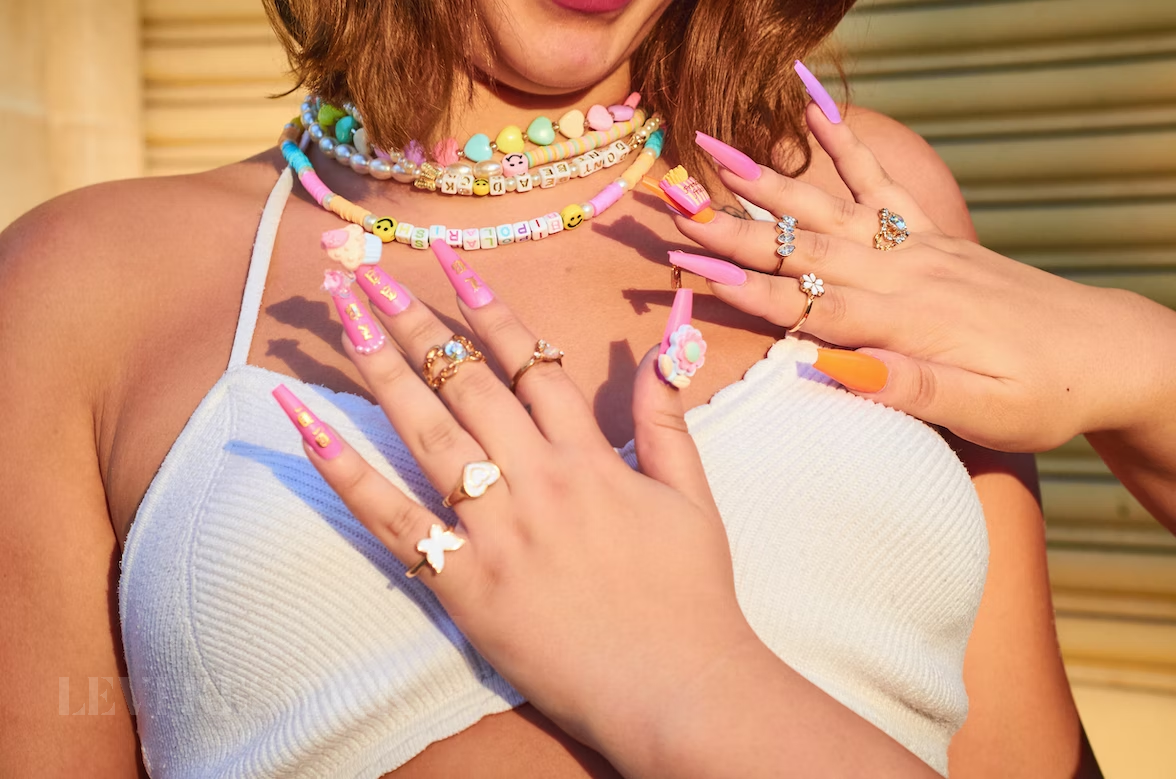 It can be a little scary if you haven't given much attention previously. If you follow these rules, you'll soon feel confident accessorizing your favorite outfits with jewelry and other accessories. The proper accessories can make an ordinary outfit extraordinary. You might rekindle your affection for once-loved garments in this way. You can learn to accessorize like a stylist from a stylist if you're still unsure how to pick out the proper pieces for yourself.