This post contains affiliate links. Affiliate disclosure: As an Amazon Associate, we may earn commissions from qualifying purchases from Amazon.com and other Amazon websites.
In the beautiful region of North Africa, there are seven countries that are each enriched by their own traditions and histories that can enlighten visitors who are seeking a truly interesting and unique travel experience.
It is an exciting and rewarding experience to plan a trip to North Africa. It can be challenging to decide on an itinerary because there is so much to see and do.
Let's take a look at how you can enjoy your North African vacation to the fullest.
Morocco – Majorelle Garden
Marrakech's splendid garden is a colorful North African attraction. A magnificent botanical garden artistically designed with an awe-inspiring charm can be found at Majorelle Garden (Jardin Majorelle). In two acres of gardens filled with palm trees, exotic plants, and large cacti, pools of water are adorned with lilies.
It's one of the most popular attractions in Marrakech because of its idyllic location.
Egypt – Giza and the Pyramids
There are few places on the globe more awe-inspiring for a traveler than the Giza pyramids and their ancient wonders. It can get rather busy with tourists during the summer, so you may need to unblock WhatsApp calls in Egypt so you don't get separated from your travel companions. Try visiting Egypt during the off-season to appreciate these legendary tombs without the crowds and the scorching sun.
There is a lot to see and experience on the Giza Plateau. Nighttime illuminations of the pyramids are also impressive, and you can savor the atmosphere for longer by having dinner in Giza or renting an Airbnb.
Don't miss:
The Great Pyramids
In terms of beauty and mystery, the pyramids are among the best-built structures in history. In these structures, you can see the incredible advances of ancient civilizations and the glory of Egypt's former rulers. It's like traveling back in time when you visit such structures. There is no better place to lose yourself than this area, with its beauty and powerful energy.
The Sphinx
An incredible North African attraction, this majestic sculpture is one of the world's largest. It stands on the Giza Plateau on the west bank of the River Nile. Marvel at the human-headed Greek mythological beast constructed around 1500 BC.
Morocco – Atlas Mountains
There is another side to Morocco that is totally rural: the Atlas Mountains. It is a beautiful part of Morocco with a diverse landscape. Explore a dramatic valley on a day hike or trek towering mountains over a week-long journey. Barter your way through local markets and explore unusual red rock canyons.
Located between the Mediterranean and Atlantic coastlines and the Sahara Desert, the Atlas Mountains are an ideal trekking destination. It stretches across Morocco, Algeria, and Tunisia for around 2,500 kilometers (1,600 miles).
North Africa's highest peak is Jebel Toubkal, located in the High Atlas Mountains at 13,671 feet (4,167 meters). The views from the summit are spectacular, but the trek is challenging. Once you reach the summit, visit the small village of Imlil and enjoy the scenery. Or during winter, head to the nearby Oukaïmeden ski resort.
Morocco – Ouzoud Falls
There is a common misconception that Morocco is a large, barren desert. The Northern part of the country is lush with green forests and of course, the beautiful Ouzoud Waterfalls. It's one of the most visited and photographed natural sites in Morocco, and it's the second tallest waterfall in Africa.
Visit Ouzoud along the way, a village surrounded by olive trees. Then wonder at the Ouzoud Waterfalls while on a day trip and see the spectacular cascades. The water here flows from an astonishing height of 330 feet (110 meters), which settles into paddling pools and flowing streams. The local cafes offer amazing views of the waterfall while you enjoy a boat ride and lunch.
Egypt – The Karnak Temple
Luxor's Karnak Temple Complex is one of the most popular places to visit in North Africa. There are ruins at this outstanding site that date back to around the middle of the 1700s BC. There are a variety of historic structures, including pylons, chapels, temples, and other structures that were around until the Ptolemaic era.
Walk around the temple ruins and admire the pylons. The frescoes and columns are inscribed with hieroglyphs and are amazing to see. Gods and Pharaohs are depicted in the statues, including a statue of Amun-Re, a form of the Sun god.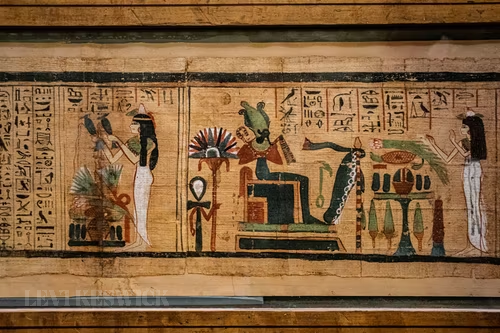 There are many exciting things to do in North Africa, especially if you're an adventure seeker. Would you like to hike, surf, dive, or ride a train across a desert? This is the place to do it all.