This post contains affiliate links. Affiliate disclosure: As an Amazon Associate, we may earn commissions from qualifying purchases from Amazon.com and other Amazon websites.
Nothing quite compares to the experience of going to the movies. The big screen, the surround sound, the snacks, and the company all come together to create an unforgettable night out. But what if you could bring that same level of excitement and fun to your own home? With a little bit of planning and effort, you can turn your living room into the ultimate home cinema! Here are a few tips to get you started.
1. Invest in a good quality TV or projector
This is arguably the most important element of your home cinema set-up. After all, you want to be able to see the movie clearly and in all its glory! If you have the budget for it, splurging on a top-of-the-range television or projector will definitely be worth it. According to quzo.net, you should also make sure that your TV or projector is properly calibrated for the best possible picture quality. Not only will it provide you with a great picture, but it will also last you for many years to come.
It's important to note that a bigger screen doesn't necessarily mean a better experience. In fact, it's often said that the ideal screen size for a home cinema set-up is around 80 inches.
2. Get yourself a good sound system
The sound is just as important as the picture when it comes to creating a truly immersive experience. Whether you go for a surround sound system or a simple soundbar, make sure that it's of good quality and properly set up. This will ensure that you hear every little detail of the movie, from the crunching of leaves underfoot to the explosions in action scenes. It's also worth considering where you place your speakers. For the best possible sound, they should be positioned around the room at ear level.
3. Make sure you have comfortable seating
You're going to be spending a lot of time in your home cinema, so it's important to have comfortable seating! Invest in some cozy chairs or sofas that you can sink into, and make sure there's enough space for everyone to stretch out. If you want to take things one step further, you could even look into getting a reclining chair or bean bag. Alternatively, if you're tight on space, you could opt for a simple bean bag or floor cushion. It's all about finding what works for you and your home.
4. Invest in some good quality snacks
No trip to the cinema is complete without a big tub of popcorn and a few sweets! When setting up your home cinema, make sure you have plenty of snacks on hand. Popcorn is always a popular choice, but you could also try making your own healthy snacks like roasted chickpeas or veggie chips. And don't forget the drinks! Whether you prefer soda, water, or something a little stronger, make sure you have enough to last the entire movie. Also, if you're planning on having friends over, it might be worth considering getting a popcorn maker or even an at-home candyfloss machine.
5. Choose your movies wisely
Of course, none of this matters if you're not watching good movies! When setting up your home cinema, take the time to choose a few films that you know everyone will enjoy. If you're stuck for ideas, why not make a list of everyone's all-time favorite movies? That way, you'll always have something to watch that everyone will love. Additionally, it might be worth investing in a movie streaming service like Netflix or Amazon Prime. This will give you access to a whole range of movies and TV shows that you can watch at the click of a button.
6. Set the mood with some ambient lighting
The right lighting can really set the tone for your home cinema experience. If you want to create a cozy and intimate atmosphere, try using some fairy lights or candles. Alternatively, if you're planning on watching an action-packed movie, you might want to go for something a little brighter. LED strip lights are a great option as they can be easily dimmed or brightened depending on what you're watching. Just make sure that the light isn't too harsh or it will ruin the picture quality.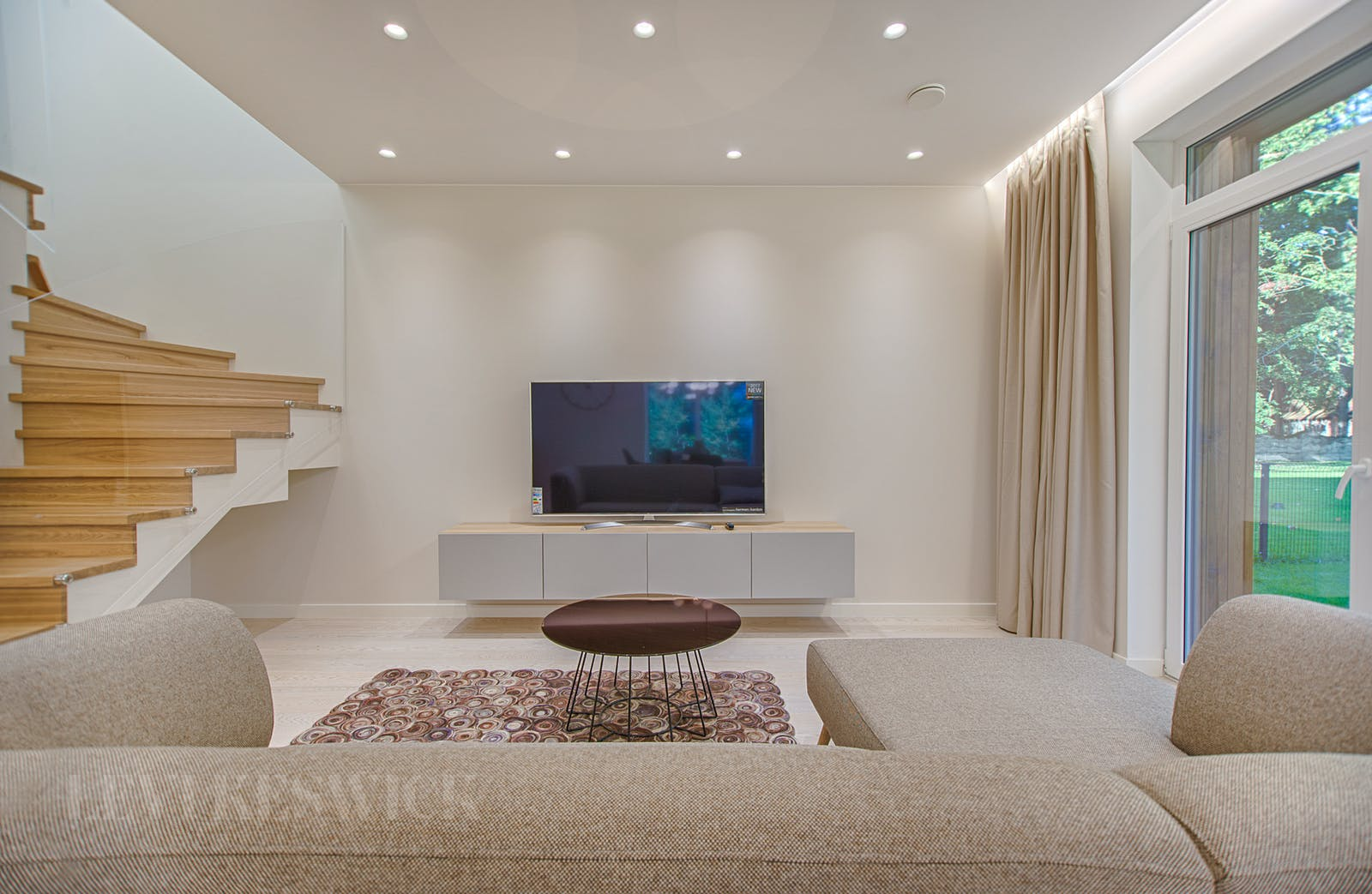 Setting up a home cinema can be a great way to bring the ultimate movie-watching experience into your own home. By following the tips above, you can ensure that your home cinema is perfect for you and your friends or family. So what are you waiting for? Get started today! It's sure to be a lot of fun!