This post contains affiliate links. Affiliate disclosure: As an Amazon Associate, we may earn commissions from qualifying purchases from Amazon.com and other Amazon websites.
When you're facing a legal issue, the last thing you want to do is gamble with your future by choosing the wrong attorney. But with so many options out there, how can you be sure you're making the right decision? It's important to do your research and weigh the different factors to make sure you're hiring the best attorney for your case. Here are some crucial factors to consider when hiring an attorney to ensure that you have the best chance of coming out on top.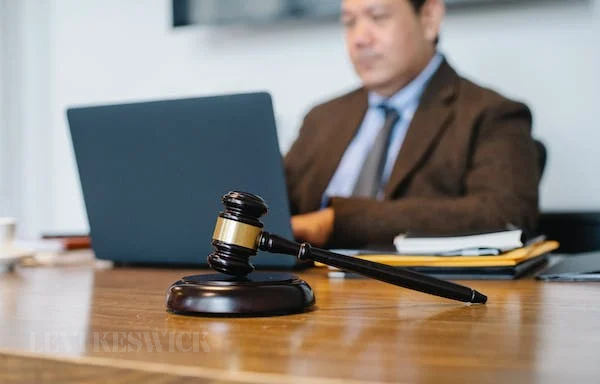 1. Lawyer Specialization
The first factor to consider when hiring an attorney is their experience and specialization within the area of law that your case falls under. Do they have experience with cases just like yours? What results have they achieved in the past? Look for lawyers who specialize in your specific type of legal issue and are familiar with applicable laws. For example, a personal injury lawyer will know more about personal injury law than someone who specializes in criminal defense. It's also helpful to make sure that your lawyer is licensed in the state where you are filing your case. This ensures that they are knowledgeable about local laws and up to date on the most recent legal developments.
2. Reputation
The reputation of the attorney you are considering should be a crucial factor in your decision-making process. You should research online reviews, check with friends and family, or contact the state bar to see if they have any complaints or disciplinary measures against them. Additionally, it is important to understand how many years of experience and success they have had in their field – this can help you determine whether they have the expertise needed to represent your case. Finally, make sure that they are familiar with all applicable laws and guidelines as well as other attorneys associated with your case.
3. Communication
You want to ensure that your attorney will keep you in the loop when it comes to updates and developments regarding your case. You should also feel comfortable discussing any issues or questions with them, as communication is key for a successful client-attorney relationship. Ask about their preferred methods of communication, such as phone calls, emails, or other methods. Additionally, discuss their availability and how quickly they respond to inquiries. You should never feel like your attorney is not invested in getting you the best possible outcome, and communication should be a priority for any good attorney.
4. Cost and Payment Structures
It is important to be aware of the fees associated with engaging an attorney before doing so. Request information about payment schedules and billing procedures. Are they prepared to provide either a fixed cost or a sliding scale of fees? Before starting the job, do they need a retainer? To avoid unpleasant surprises later on, be sure that you understand exactly what you can expect to pay for each service. Find out what happens if you are unable to pay the entire amount owing as well. It's crucial to be informed of any extra fees for working with your lawyer, such as filing fees for the court or research expenses.
5. Chemistry
When hiring an attorney, it's important to make sure there is good chemistry between you and your lawyer. It's essential that your lawyer understands YOUR unique situation and that you feel comfortable communicating openly with them about the details of your case. Informing your legal team about all relevant details can help ensure the best outcome for you, so it's important to find someone who is willing to listen and answer any questions you may have. If possible, try to meet several attorneys in person before making a decision. This will give you a better sense of each potential attorney's personality and communication style.
6. Moral Compass
A lawyer who upholds ethical standards need to be a top priority. It's crucial to double-check their references and inquire about their prior experiences because not all lawyers uphold moral standards. Ask prospective attorneys about their experience in the field of law you need assistance with during your interview, and be sure to find out whether they have ever run into ethical or professional conduct problems. Consider the thoughts of coworkers who are familiar with the attorney's practice as well. They can provide you with insight into the attorney's ethical behavior when serving clients. You must conduct this background investigation to make sure your attorney is morally upright and will act in your best interests.
7. Accessibility
Make sure an attorney is accessible for updates and is prepared to pursue a matter all the way to trial before you sign any agreements with them. Inquire about past cases the attorney handled and how long it took to resolve them. Ask them how many cases they are currently handling and whether they will have time to give your case the attention it needs. While it may be tempting to choose a less experienced attorney in order to save money, the cost of being misrepresented may be too high.
8. Trial Experience
Make sure to inquire about the lawyer's trial experience. As an example, you might inquire, "How many trials have you handled in the last five years?" and "Have you ever gone to court and prevailed in any cases?" Making sure they can provide accurate information on their history of successful victories is important since having a lawyer with trial expertise is crucial. Although some lawyers favor out-of-court settlement negotiations, it's still crucial that the lawyer you choose has the resources and experience needed in the event that litigation is ultimately necessary. It might be what tilts the odds in your favor.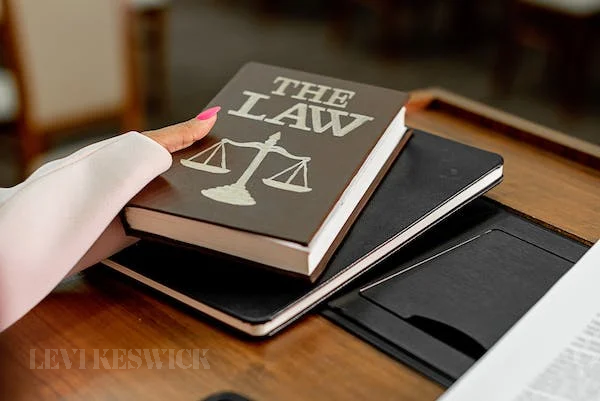 Hiring an attorney is a big decision. It's important to make sure you find the right person who has the skills and experience needed to represent you in the best manner possible. Be sure to consider each of these factors when making your choice: cost, chemistry, moral compass, availability, and trial experience. By doing adequate research into the background of your potential lawyer, you can rest assured that they are capable of delivering a solid performance in court.