This post contains affiliate links. Affiliate disclosure: As an Amazon Associate, we may earn commissions from qualifying purchases from Amazon.com and other Amazon websites.
Are you looking for a career that can offer you good pay and job security? If so, then you may want to consider pursuing a trade job. Trade jobs are those that require specialized training in a particular field or industry. They can be extremely rewarding, both financially and professionally. In this blog post, we will discuss six types of trade jobs that can earn you decent pay. Let's get started!
1. Electricians
An electrician is the most common trade job. Electricians are responsible for installing, repairing, and maintaining electrical systems in both residential and commercial buildings. They typically earn between $20 and $30 per hour. When it comes to the typical salary, the median salary for electricians is around $52,000 per year. Their job is also important for keeping buildings safe and running smoothly. Electricians can help with everything from wiring homes to installing lights and outlets. If you have a malfunctioning electrical system, it may be worth calling an electrician to look into the problem.
2. Millwright
Millwrights are responsible for the installation and maintenance of industrial equipment in factories, plants, and other commercial settings. They also have to assemble, install, adjust, align, and repair different types of equipment and machines. Millwrights usually earn between $15 to $25 per hour, or as much as up to $60k per year if they are experienced. If you want to become a millwright, you should know that the work can be physically demanding and may require long hours. However, the rewards can be well worth the effort, and you will get paid more than the average person. For example, some millwrights can even earn up to $100k a year.
3. HVAC Technicians
HVAC technicians specialize in installing, repairing, and maintaining heating, ventilation, and air conditioning systems. HVAC technicians typically earn between $25 and $35 per hour. The median salary for HVAC system technicians is around $65,000 per year. Their job is extremely important to ensure a building's temperature remains comfortable all year round.
A great thing about HVAC technicians is that they can specialize in different areas such as refrigeration, air ducts, thermostats, and more. Becoming an HVAC technician requires specialized training, but the rewards are worth it, and you will soon be able to start earning a good salary.
4. Carpenters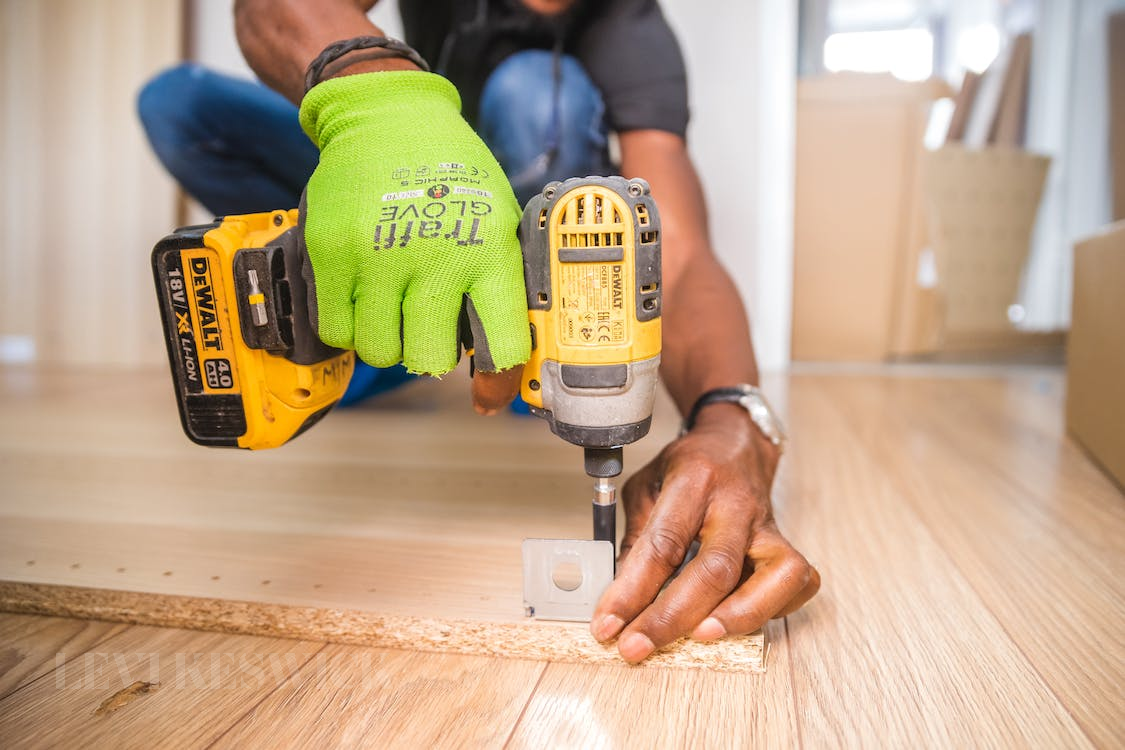 Carpenters specialize in building and constructing things out of wood, such as furniture, cabinets, and decks. They typically earn between $15 and $25 per hour. The median salary for carpenters is around $44,000 per year. If you're looking to build something custom or need to repair or replace wooden structures in your home, then a carpenter may be the right person for the job. For instance, if you need to build a shed in your backyard, then you will likely want to hire a carpenter instead of attempting it yourself!
The rewards from this profession can be great, and it is always in high demand. Namely, you can enjoy the feeling of accomplishment when seeing your handiwork, and you will also be able to help others.
5. Plumbers
Plumbers are responsible for the installation, repair, and maintenance of plumbing systems in homes and businesses. They typically earn between $20 and $30 per hour. The median salary for plumbers is around $50,000 per year. Plumbing systems are essential to keeping a building functional, so it's important to call in an experienced plumber if you ever have any issues with your pipes or water supply.
A typical repair job could range from fixing a leaky pipe to unclogging drains and toilets. Plumbers are also in charge of installing new plumbing systems when building or remodeling homes. When you need to have some plumbing work done, make sure that you hire a professional plumber instead of attempting to do it yourself.
6. Welders
Welders specialize in joining and cutting metals. They typically earn between $20 and $30 per hour. The median salary for welders is around $46,000 per year. Welders are essential to the construction industry, as they can create and repair components with precision and accuracy.
In addition, many trade jobs offer job security and the potential for growth. They can also provide the opportunity to work independently, as many of these trades require only a few years of schooling before you can begin working in your chosen field. The rewards of these trade jobs can be worthwhile and make a real difference in your life.
These are just a few of the many trade jobs that can offer you decent pay. If you're interested in any of these jobs, it's important to get the right training and experience, so you can perform your duties efficiently. With the right qualifications and the right attitude, you can make a successful career out of any trade job.