This post contains affiliate links. Affiliate disclosure: As an Amazon Associate, we may earn commissions from qualifying purchases from Amazon.com and other Amazon websites.
These are the 5 luxury items that every household should have! These stylish items aren't too pricey and you will find yourself using them on an everyday basis. Take a look below to find out more.
This product was recommended by Juliet Pearson from My Bougie Bottle
I have recently launched a water bottle company that is a cut above the rest. Whether sheltering in place or venturing out, reusable water bottles have become an essential accessory. My mission has been to create the most convenient, durable and beautiful range of double-walled vacuum insulated stainless steel sports water bottles out there, as well as help inspire the movement against the plastic bottle and help sustain an environment-friendly future. My Bougie Bottle is the result, an essential accessory for the stylish, multifaceted woman. A stunning water bottle that is convenient in shape and size (25 oz, cup holder friendly), no spill, no need to unscrew the cap every time, and keeps drinks cold or hot for hours on end.
---
This product was recommended by Laimute Lipinskaite from Organic Comfort Market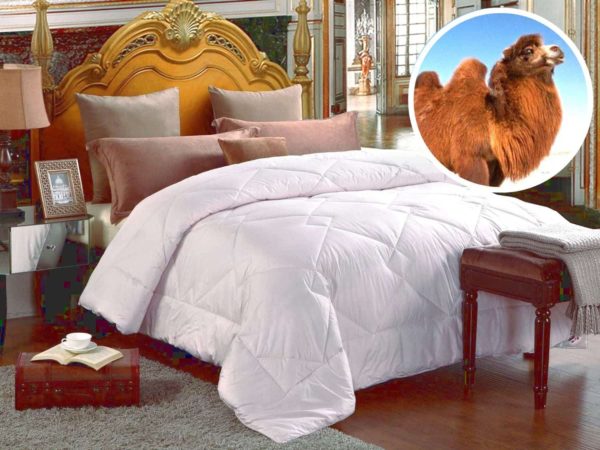 Good night sleep is crucial for a person's health and brain function. Create a restful retreat in your bedroom with with a natural, silky soft, hypoallergenic, temperature regulating camel wool comforter perfect for all seasons. Scientific studies showed that sleeping on or under wool lowers a heart rate and provides a calming effect.
---
This product was recommended by Kalene Santana from Ballantines PR
The luxury CBD body lotion contains moisturizing and healing botanical ingredients and broad-spectrum CBD. The lotion combines hemp with a potent blend of therapeutic and cooling natural ingredients. Organic ingredients from resveratrol, grape cell extract, and CoQ10 boost the health of the skin and provide a soothing feeling to bring calmness and tranquility. The abundance of antioxidants present in the lotion provides added skin protection, healing power and skin nourishment for enhanced hydration. Considering also the current rise in maskne or quarantine acne, CBD has been shown to be a great anti-inflammatory bringing down redness and irritation for skin. In addition, CBD has been shown to help regulate the amount of sebum produced in the skin which is often a cause of acne from an overproduction of sebum. Strategic medical advisor for Green Gorilla and former dermatologist Dr. Jas describes how, "the quality of rejuvenating skin care ingredients and CBD will bring comforting healing to your body." We'd love to send you a care package if you're interested in checking out some of their products. I can also connect you with the founders or the team's physicians and scientists if you are in need of an expert.
---
This product was recommended by Yasmine Decosterd from Crystal Wellness Company
Crystals are not only beautiful and conversation pieces (great for home owners who love to entertain), but they are on trend and most importantly influence the energy and mood of your environment. The Crystal Wellness Company specializes in Crystal Wellness for all lifestyle needs, and the founder Yasmine often custom curates based on individual needs. She has helped home owners infuse their home with crystal wellness and protection during the building stage (yup, crystals behind the walls and underneath floor boards!), as well helped them bring some balance and harmony into various rooms of their home. Yasmine also offers specialty services such as energy clearing which is great for new home owners or if you're getting ready to sell your house!
---
This product was recommended by Beth Nash from AlexanderJoseph
Alexander Joseph make decorative cordless lamps, exclusively for luxury interiors, super yachts & the most opulent hotels. The patent pending technology provides 3-4 weeks of normal use before recharging is needed and are 100% designed and handmade in Britain.
---